Teenage Playstation and Xbox Cyber-Attackers Arrested in UK
Their parents are going to be so pissed.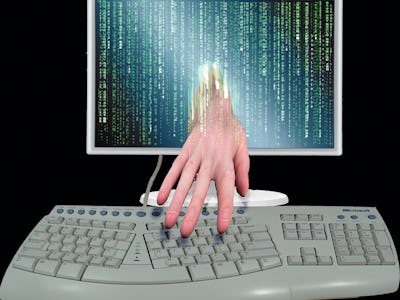 www.flickr.com/photos/23905174@N00
When you think of the phrase "Lizard Squad" do you think of a cut-rate reptile show at the local zoo or a group of malevolent cyber-hackers that brought down two of the biggest video game networks in the world late last year? The former is possible, but were talking about the latter. It seems the Lizard Squad has been busted.
The UK's National Crime Agency (NCA) arrested six teenagers that are believed to be members of the group behind the distributed denial of service (or DDoS) attacks that crippled Xbox Live for 24 hours and left the Playstation Network offline for a week last December. The teens arrested were all accused of buying software called Lizard Stresser, which floods and disables servers with loads of data to set in motion the DDoS attacks.
In a statement [on the NCA's website]((http://www.nationalcrimeagency.gov.uk/news/691-operation-vivarium-targets-users-of-lizard-squad-s-website-attack-tool), Tony Adams, the Head of Investigations at the NCA's National Cyber Crime Unit, said, "By paying a comparatively small fee, tools like Lizard Stresser can cripple businesses financially and deprive people of access to important information and public services. This multi-agency operation illustrates the commitment of the NCA and its partners to pursuing people who think they can criminally disrupt important public services or legitimate businesses."
The group is also behind other similar cyber attacks on servers from other online services like World of Warcraft, Amazon, and even a local school.
According to the NCA site, A third of the individuals identified are under the age of 20, and the activity forms part of the NCA's wider work to address younger people at risk of entering into serious forms of cyber crime." But it looks like they need to cast their net a little wider. A Twitter account linked to the Lizard Squad has been tweeting about the arrests, taunting police and threatening to continue with further attacks:
So maybe this isn't the last we've heard from the Lizard Squad. Hide your servers.