3 Great Pairs of Sunglasses That Will Cost Far Less Than Ray-Bans
These Shades Are Cheap Enough that You Won't Care if They Get Lost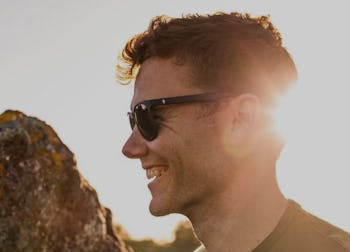 Huckberry
Personally, I can't walk outside without sunglasses. I can't stand squinting, whether it's from bright sunshine or a hazy glare. But as a constant sunglass wearer, I also know the problems that sunglasses bring – mainly that they got lost, left who-knows-where, scratched, or broken.
With all the tragedy that can befall a pair of shades, spending $150 or so on a well-known brand might not be the smartest move. We've solved that problem by finding some great sunglasses that won't break the bank.
Lightweight Frames
Why We Chose It The Sunski Dipseas (the model is named for a hiking trail that goes over the Golden Gate Bridge) offer full-spectrum UV protection, including UVA, UVB, and UV400. The lenses come in four colors so you can get the one that works best for you. The tortoise-shell-look frames are actually made from recycled material, and the company offers a lifetime warranty. You also get a microfiber bag and carrying case to keep your shades safe when they aren't on your face.
OK to Beat These Up
Why We Chose It They've got the polarized lenses you need for a clear view without glare, and as a bonus, the lenses are scratch resistant. The frames on the Weekenders are lightweight and reflect a classic Huckberry design that fits snugly so you don't have to worry about the glasses falling off in the middle of your adventure. They come with a soft carrying case that you can also use to clean the lenses, 'cause shades get grungy when you're being active.
A Different Look
Why We Chose It You'll never confuse someone else's shades for your own with these Woodies. The wooden temples are handmade from walnut wood and attached to a tortoiseshell front piece. The lenses themselves are anti-reflective, polarized, and provide UVA and UVB protection for your eyes. The durable hinges are stainless steel. You also get a carrying case, a cleaning cloth, and (for no obvious reason) a wooden guitar pick.