Amazon Prime Day: Look for These Awesome Smart Home Items
Keep your eyes peels on these items for deep discounts.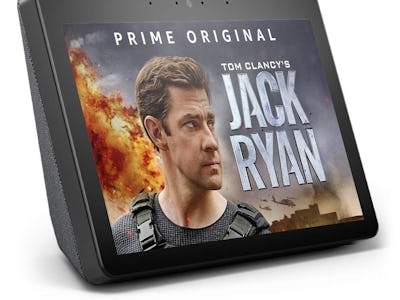 Amazon
Now that we're officially in the month of July, you can start to get excited about Amazon's upcoming Prime Days. While there's really no telling just how great the deals will be (besides comparing to the ones from last year), there's a good chance that there will be several great deals on smart home items. Amazon itself make quite a few devices, so it would only make sense to see some steep discounts on other items in hopes that you'll further delve into its ecosystem. Keep your eyes on these awesome smart home items when Amazon's Prime Days arrive on July 15th-16th.
Echo Show
The Echo Show is the best Alexa-enabled device Amazon has made to date. Not only do you get everything you'd expect from an Echo speaker, but you're also treated to a fantastic 10.1 HD display to watch videos or even take video calls on.
While you can probably expect to see more discounts on other Echo devices, you stand to gain more out of the experience you'll get from the Echo Show. It's also one of the newer devices to come from Amazon, so it should technically last you longer as well.
Hue
Whether you've added the Echo Show to your Amazon cart already or you already have a smart assistant speaker in your home, smart lights are your next stop. Unfortunately, good smart lights can be wildly expensive when compared to a standard lightbulb, but once you have them, you'll never go back and you'll feel that they'll pay for themselves.
The Philips Hue smart bulbs is easily the most popular option in this area. They've been around for years, have a large ecosystem that covers just about anything you could want, including outdoor lighting, making it a very appealing option for the newcomer.
Philips Hue kits with 3-4 bulbs are habitually on sale as it is, so if there's a further reduction in price during the Prime Day sale, do not miss them!
Wemo Smart Plug Mini
A minor item that has a big impact for any smart home is a smart plug. These little set-and-forget plugs simply allow you to control devices or appliances plugs into them with your smartphone or even a smart assistance like the Amazon Echo or Google Home smart speaker.
The Wemo Smart Plug mini is normally priced at $35, but often on sale for around $25. If the plugs go down even further during the Prime Day sale, you'll be happy you grabbed a couple of them.