Justin Bieber Goes Tropical House on Latest Single, "What Do You Mean"
This is better than you're expecting.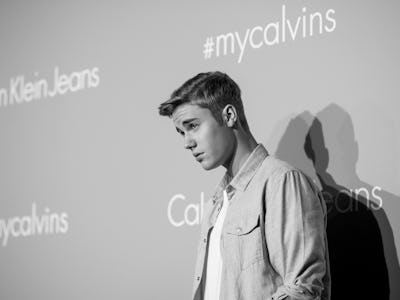 Victor Fraile / Getty Images 
After much Instagram hype and build-up Justin Bieber is back with his new single, "What Do You Mean." The song picks up right where his Diplo and Skrillex "Where Are U Now" left off, keeping Bieber planted in EDM. The song finds Bieber on his "tropical house" tip, ready to ride out the final weeks of summer.
The song features the kind of faux tropics feeling that powered OMI's "Cheerleader (Felix Jaehn Remix)" to number one across the world, America included. The style's name — "tropical house" — originated from a mix series created by the Australian DJ Thomas Jack back in 2013. Since then the style has continued to spread across the world, being done by producers like Robin Schultz, Klingande, and Kygo. Often there is worry over the mainstream adopting the style of the underground, but right here Bieber popped a wheelie on the zeitgeist for an amazing single.