5 AirPod Alternatives You Can Pick Up Now
You don't have to blow your money on AirPods for true wireless supremacy.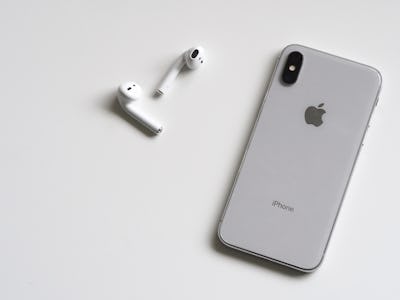 Amazon
AirPods are the latest craze in audio hardware, but they're not for everyone. Maybe you're not part of the Apple ecosystem, or perhaps you're just looking for something different (and better). Fortunately, there are plenty of options in the same kind of form factor, and it's not hard to find suitable alternatives to Apple AirPods.
We've gathered some of our favorite low-profile Bluetooth headphones that sound just as good and are just as stylish as Apple's. These AirPod alternatives will serve you just as well (or better) and remain just as compact and versatile.
I know what you're thinking. Beats are made by Apple, so this listing is cheating. However, these headphones are hardware agnostic, which means you'll get the same experience over every device.
The PowerBeats Pro is more like an elite version of AirPods. They sound better and fit more comfortably. If you've tried wearing AirPods when exercising, you'll likely notice that they just don't fit securely enough. With the PowerBeats's ear hooks, you can get that same low-profile, no wire fit without having to worry about $100 falling out of your ear while you're running.
At a price point of $170, the Jabra Elite 65t headphones are directly competing with Apple AirPods, and there's a lot here to love. They sound great and have a refined and understated finish that looks classy.
The one drawback that the Jabra Elite 65t has is the limited amount of ear tips. This means if your ear canal is larger or smaller than the average person, you'll likely have a hard time getting a good fit with these.
Samsung has stepped up to Apple with the Samsung Galaxy Buds. They're lightweight, have excellent battery life, and are even more low profile than AirPods. At $127, the Galaxy Buds are a steal, and unlike some companies, Samsung included wireless charging in the standard case.
The drawback to the Galaxy Buds is the direct opposite of the AirPods. To access some of the audio options for these headphones, you need to use an app which is Android-only. Darn these walled gardens.
4. Nuheara IQbuds Intelligent Wireless Earbuds
One area where true wireless headphones have lagged behind their larger contemporaries is in noise cancellation. The Nuheara IQbuds offer 14dB of passive attenuation, but also include automatic noise control tech that will pipe in conversations and ambient noise just when you need it.
The Nuheara IQbuds aren't perfect, but they do show how far truly wireless tech has come in the last few years. If you want selective amplification and noise cancelation that you usually expect to find in full-size headsets, then give these a try.
5. Optoma NuForce Be Free5 Truly Wireless Earbuds
You don't have to spend a bundle to get a set of decent truly wireless headphones. The Optoma NuForce Be Free5 earbuds have a great design and sound surprisingly well for their $79 price tag.
The one drawback to this pair is that they suffer from connection dropouts. This likely wouldn't be a problem as long as they have line-of-sight to what device they're connected to, but if you like to listen to music on your phone and you carry it in your pocket, this could be an issue.