The Best Armbands for Running With Your iPhone
Nothing kicks you out of the zone faster than a slipping armband. Amiright?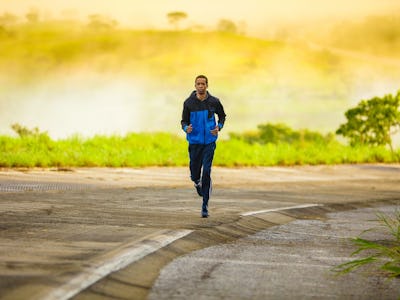 Unsplash
When you're out for your daily — or yearly run (no judgment here) there's nothing more frustrating than an armband for your iPhone that won't cooperate. With the pace of your run, the impact of hitting the pavement and swinging arms you need an armband that stays in place. Not only do you need one that stays in place, but you also need an armband that lets you easily access your screen so you can access your music and get it done.
The revere sport armband is a lightweight armband that offers you a secure fit with no bounce and it gives you unrestricted access to your phone. Not only can you have your iPhone on the go but you can also take your keys and credit cards with you as well.
The Aonkey armband gives you a great deal of control when you're out for a run. It keeps your phone secure and there's no plastic covering to interfere with its operation. Wanna change the music or check your latest text message? No problem. The Aonkey armband can be easily detached with the press of a button and you have the ability to rotate your phone a full 360 degrees. The universal compatibility also takes the worry out of upgrading your phone when the time comes.
The Casego armband is a lightweight, breathable and fully adjustable waterproof armband that also has extra pockets for keys, cash or credit cards. The touch-sensitive screen allows for easy access and frustration free handing while you run.
The Tribe armband keeps your phone encased and secure, with absolutely no loss of functionality. Made with a blend of Lycra and neoprene the tribe armband is water resistant and highly flexible. The no-slip design is guaranteed to stay in place no matter how hard you decide to train.
The Lifeactive armband with Quickmount attaches with a click and releases with a twist all the while keeping your phone secure. While other mounted armbands are bulky, the Lifeactive armband has a sleek design making it the lowest profile mounted armband on the market.