This Self-Cleaning Litter Box Is Like Nothing You've Ever Seen
It might be worth a closer look.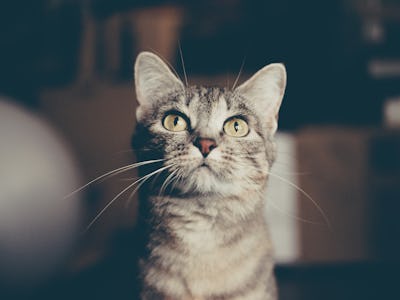 Unsplash / Erica Leong
You love your cat. You don't love scooping their litter. I get it. Everyone would have a cat if they didn't have to scoop litter. It's yucky business. It smells. Scooping and raking is tiring and often disgusting business, but you do it because your cat doesn't know how to flush the toilet and that's fine—he's a cat.
But what if their litter box was as close to a flushing toilet as possible? What if you got notifications when the litter needed to be changed and what if changing the litter was as easy as throwing away a fully contained disposable liner? What if it even paired with your existing robot vacuum so that you never had to be disgusted by tracked litter ever again?
Your cats are cute, but their messes aren't. Say no more. For the steep pricetag of $499—probably on par with your pet's adoption fee—you could never clean litter again. If you ask me, that's priceless.
Perfect for multiple cats, this igloo-looking litter box plugs into the wall with AC power and has an included sensor that can tell when your pet is in or out of the box. When your cat exits the box, the patented sifter system rotates to clean the existing litter and drop clumps into a convenient bottom pan that makes clean-up no fuss and no smell.
Welcome to the future, everyone. Even your pet can live a life of luxury.