5 Excellent, Super-Nerdy Gifts Under $15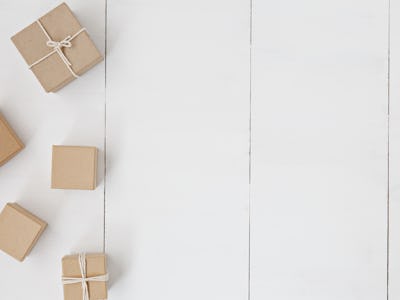 Unsplash / Leone Venter
Need a gift? Need a gift for a nerd? It's dangerous territory assuming you know what a nerd will want just because you consider him/her a nerd. But it's also, you know, safe territory. Because while every nerd believes himself or herself to be unique and misunderstood, he or she also probably buys into one—or more—of many popular story arcs.
Here are some gifts that any nerd will love—and they cost less than $15.
She's smoking hot. Brilliant. Saves the world. Because she's a freakin' super hero! And she — like the bourbon your nerd friend will pour into these — can make you tell the truth with her lasso. Is there anything NOT to love about Wonder Woman?
Toss back another and debate the relative merits of Linda Carter versus Gal Gadot.
Whatever happens after the third shot, though, is between the two of you.
Bonus! These are on sale!
Get spooky with your nerd friend! Get out this Quija board and see if you can commune with the Upside Down? Or the deceased or some evil spirit none of you actually believe in.
It's all innocent fun, right? (Until someone goes missing.)
Is the nerd your buying a gift for a coworker? Well, this! (Obviously!) Star Wars is always reliable. Every nerd digs it. Every nerd wants to carry a small homage to it. (But not a big one, maybe, unless it's obscure.) And every nerd, secretly wants to be called employee of the month because who doesn't want to be recognized for their awesomeness?
This is Star Wars meets Dilbert meets Sponge Bob. How can you go wrong?
So. This nerd friend of yours. Is he canine? Does he live with a canine? Cause how funny is it to play tug of war with a dog bent on destroying Captain Marvel?
Whether this is a gag gift or a serious present for your nerdy four-legged friend, this is awesome.
These are so subtle that only fellow players will get it. And that's the best kind of nerd gift. So, if your friend is a gamer who likes console games with some serious world building, consider helping them bring some of the virtual out of the screen and onto the coffee table with these Nuka Cola coasters ripped right out the world that is Fallout.