Check Out the Ultimate Shoes for Summer
They're light, comfy, soft, and eco-friendly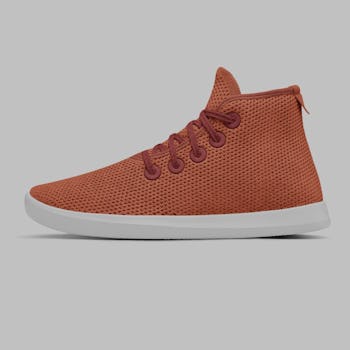 Allbirds
When it comes to what you want in a summer shoe, the checklist includes lightweight, cool, comfortable, and soft enough to wear without socks – right? Allbirds' line of Tree shoes meets all those requirements and more.
Why's it called the Tree shoe? Because it's made from fiber from the eucalyptus tree, which results in a soft, smooth fabric that's breathable and keeps your foot cool. The eucalyptus fibers, which are used to create the upper part of the shoes, are sustainably grown and just one element in the Tree shoes' small carbon footprint.
Allbirds recycles old plastic bottles to create the shoe laces, and the eyelets are made from a bio-based material that's strong and resilient. The insoles are made from merino wool, which is soft and moisture-wicking, and the cushioning is made from castor bean oil rather than petroleum-based foam.
For Running (and More)
*Why We Chose Them Tree Runners have a lightweight sole that's flexible and conforms to the movements of your feet. The merino wool insert minimizes odor, and you can throw these shoes in the washing machine if they get dirty.
For High-Top Lovers
Why We Chose Them These are shoes you can wear around town, whether you're lounging or being active. The soles on the Tree Toppers start with Brazilian sugar cane that's used to make the worlds' first carbon-negative EVA foam. In addition to being green, the soles are lightweight and contoured for comfort.
For Lounging
Why We Chose Them Nothing says comfort like a pair of slip-ons. The Tree Lounger is light and breathable, and the eucalyptus uppers are so soft that you'll never feel like you need to wear socks.
For Casual Wear
Why We Chose Them Dressier than the slip-on but still comfy and cool, the Tree Skippers are a great choice to wear for the casual office meeting or a date. These shoes include Allbird's recycled laces, which were inspired by the design of nautical rope.