Google Calendar Down: Outage Map, Timeline, When It Will Be Restored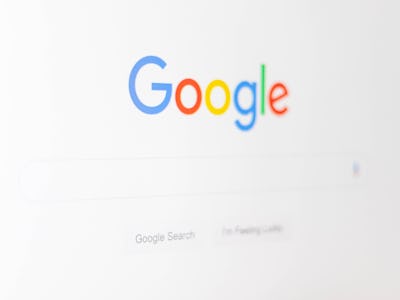 Unsplash / Christian Wiediger
Update: Google has begun restoring Google Calendar service for some users. You can read the full story below
Well, it looks like we can all go home early. Google Calendar, an office logistics mainstay, which tracks countless appointments for some 500 million people and basically keeps our lives in order, was down for more than two hours.
The outage began at roughly 10:22 a.m. Eastern, at which point anyone who navigated to their G-Cal using a web browser was greeted by a 404 message and re-directed to the G Suite Status Dashboard, which tracks which Google services are working. As of 12:40, users began being able to access Calendar again.
When reached out to for comment, Google referred Inverse to the G Suite Status Dashboard and declined to comment further. Most of the outage impact appears to be concentrated on the East Coast of the US and Western Europe, though South America, Japan, and other countries were impacted as well.
"Our team is continuing to investigate this issue. We will provide an update by 6/18/19, 12:40 PM with more information about this problem. Thank you for your patience. The affected users are unable to access Google Calendar" the status dashboard read as of 12:47 Eastern
The timing of the outage was a bit awkward, with Google's social media accounts promoting a new G-Cal scheduling feature shortly before the outage began.
Google Calendar: How Long Outages Usually Last
It's the second big Google outage in recent memory. On June 2, Google reported a widespread outage that affected a number of Google products, including Calendar, but also Gmail, YouTube, and Nest. At the time, the explanation offered by Google was that heavy network congestion on the East Coast of the US drove the outage, which took place on a late Sunday afternoon and lasted about four hours.
These outages, however short-lived, can pack a punch to a company's bottom line. Companies that use G Suite, including Inverse, are unable to access calendars outside of using the mobile application, which can lead to lost productivity from missed meetings or the lack of easy access to dial-in numbers and Zoom links. This can be costly for companies. An oft-cited Gartner study from 2014 estimated the cost of network downtime at roughly $5,600 per minute.
Dysfunction at G-Cal can affect consumers too, as it's recently become an increasingly attractive route for phishing attacks, according to the cybersecurity company Kaspersky Lab, which published a report last week. According to Kaspersky's findings, scammers are sending random people calendar invitations that included a link to a phishing URL. When executed through the Google Calendar app, a pop-up notification of the invite arrives on the home screen, encouraging the user to click on it. They were then redirected to a phishing site where they were encouraged to enter personal information.
The report noted that people were more likely to click on these invites as they came from trusted sources like Google Calendars.
On the other hand, other research suggests you're wasting too much time in draining and ultimately pointless meetings, anyway. Now that everyone's lost their calendar and their dial-in info, perhaps you'll actually be able to get some real work done.
This story is developing.