The Only Shoes You Need to Pack for Your Summer Vacation
Your feet will thank you.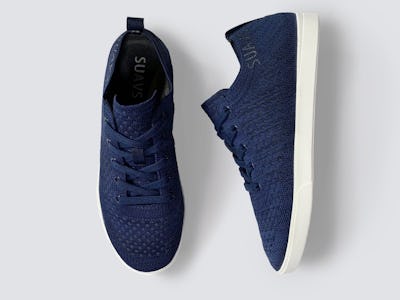 Suavs.com
Summer has only just begun and we know you have some awesome plans already in motion. But when you're heading out to seize the day nothing will bring your adventures to a screeching halt quite like wearing the wrong footwear.
That said, when it comes to packing for vacations there are two considerations to keep in mind. Pack light and pack wisely. If you're planning on taking in the sites and getting the most out of your vacation, packing the right footwear should be at the top of your to-do list. And if you're anything like me you'll be looking for something comfortable yet stylish.
While those things often seem to be mutually exclusive, the Zilker by Suavs has it figured out. Lucky for us, the Suavs team spent over a year in research and design, and the end result is a stylish, minimalistic design that delivers superior comfort every time.
The Zilker by Suavs is on trend with a digital knit shoe that is designed to be lightweight and breathable. If you like to forgo socks, you can, because the Zilker is sweat-wicking with moisture absorbing terry cloth insole and it's machine washable. What's more the Zilker looks to be the choice for travelers everywhere because they can be packed flat or rolled. Yes, I said rolled…how's that for packing wisely?