These True Wireless Headphones Are Freaking Amazing
Comfortable, nearly invisible... and ready to go wherever you go. The future is here.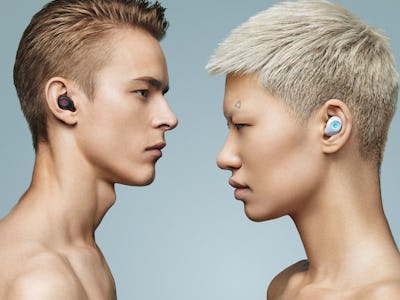 Crazybaby
Until now, when you wore a pair of "wireless" headphones, there were still wires.
Wires that connected the headphones to each other. Wires that went around the back your your neck. Wires. Sure, there might be no wires connecting the headphones to the player but there were wires on you. They got tangled. And you had to find a place for them on your body.
These? No wires. Complete freedom.
Stick them in your ears. Run.
This is a feat of some technical prowess. These headphones by Crazybaby have to be ultra small, waterproof, slip proof, able to sync music between each other wirelessly, and able to hold a charge long enough for them to be useful. Much work went into making this happen.
But all you have to do is drop them in your cart and pay.
They come with a case where you store and recharge them.
In addition to being something of a technical feat, they are also a pretty accessory you will love owning.