Take Your Work Outdoors With This Anti-Glare Screen Protector
Working doesn't have to keep you indoors.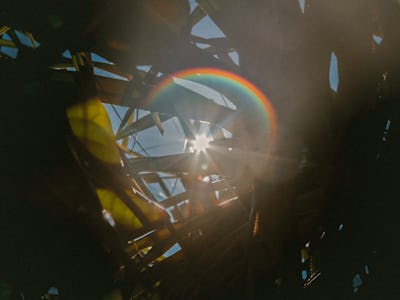 Unsplash / Jakob Owens
If you're like me and you work from home—or anywhere that isn't a traditional office setting—you might find yourself feeling very stuck inside this summer as people pass your house, you hear voices of children outside your window and music somewhere in the distance. You might be browsing Instagram and see people enjoying parks, getting tans and you might find yourself filled to the brim with envy.
But you chose working from home in one way or another for the flexibility of your workplace. You can work anywhere you have an Internet connection and relative quiet, so why shouldn't you?
Relying on your laptop to work, you might think working outside is as easy as taking your laptop to your front porch, balcony, backyard or park—I know I thought so. But then you get there, you open up your laptop, you turn your brightness all the way up and you still can't see anything. You might struggle with it for a minute or two before throwing in the towel to go home and resigning yourself to a summer indoors.
But you don't have to be stuck inside. With the additional of an ultra-affordable anti-glare screen protector for your laptop, you'll find yourself able to do everything you were inside without having to turn your brightness any higher than is standard for you.
For less than the price of a single take out meal, you can get 2 anti-glare screen protectors so you can either have a back up or share one with a friend who also needs to get their butt outside. FORITO sells a variety of screen protectors for all the standard screen sizes and even has specially designed protectors for the unique design of Macbooks.
Easy-to-apply and remove without any remaining sticky residue, these screen protectors do so much more than make it possible for you to work outside. It filters blue light to reduce eye strain and fatigue as well as prevents scratches, dust build up and fingerprints. Electrostatic absorption allows these screen protectors to be great candidates for touch screen laptops as well.
So rather than spending your summer yearning for the opportunity to get a little vitamin D, you can actually get it. Life is all about finding solutions to problems that allow you to continue to enjoy life while accomplishing your goals—this screen protector is just one more prong on the ongoing balancing act between work and life.