Twitter Autoplay Sprang Video of the Virginia Journalist Shootings on Users
How to change your settings to avoid traumatic news.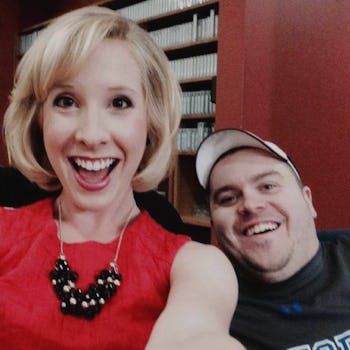 Twitter
Video autoplay on Twitter has only been live since June. After today, Twitter should consider tweaking the feature, when users who were following the news that a pair of Virginia journalists had been shot to death on camera this morning were automatically prompted to watch the footage on their feeds.
The footage — which I have not watched but which has been described in detail — features Alison Parker, 24, and cameraman Adam Ward, 27, of Roanoke's WDBJ7, as Parker prepares to interview a woman about tourism when a gunman fires roughly eight rounds. The gunman remains at large.
Twitter should listen to people who, just by opening their feeds, felt they were given no choice but to witness two graphic, violent deaths.
If you have yet to do it, here's a rundown on disabling the feature via CNET:
Click on the profile pic at the top of the page and select Settings.
Then scroll down the Content section until you see Video Tweets and the box for Video autoplay, then uncheck the function.
Make sure you save your settings.
If you're using the Twitter app on iOS, you find the Video autoplay by checking the gear icon then selecting Settings. What you're looking for will be in the General section, and you can chose between Use Wi-Fi only or Never play videos automatically. I'd suggest Never.