Transform Your Home Office With These Upgrades
Deck out your home office with these items.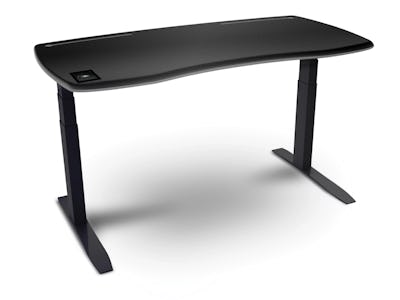 Sitr
One of the highlights of creating your own home office is that you have the say of what goes into it, but things can get expensive quickly. If you went the barebones route to make sure you got everything you needed by sacrificing either quality or what you ideally wanted, we don't blame you. That said, if you're looking to make some upgrades to your home office that will transform it into something new, keep reading.
In reality, it doesn't take much to change the way you interact with a room in your house, especially if you're in it for several hours per day. Check out three items that will change the way you use your home office.
Smart assistant
A smart assistant may seem like a counterproductive addition to your home office, but it certainly has great applications for your home office. First, you can ask your Google Home or Echo to tell you about your day and they will provide you with your calendar events. You can also ask them to remind you of something and they will notify you at the specified time, preventing you from needing to add something to your calendar in the first place.
Of course, at the end of the day, smart assistants are speakers with a brain, so you can also use them to zone out in work with some background music. If you grab one that offers up a built-in camera, you could even use it for conference calls.
External Monitors
If you're only working from your laptop's 13-17 inch screen, you're doing it wrong. Increase productivity with an external monitor, and even further with two. You'd be surprised how hard it is to go back to one monitor after using 3 for a prolonged period of time. If you want to turn your home office into the ultimate gamer room in the evening, this is also a great opportunity to grab a monitor or two with a high refresh rate for a great gaming experience.
Standing desk
If you spend a majority of your time sitting for your job, it would be smart to consider investing in a standing desk. In facts, if you're looking to upgrade to a standing desk, you may as well look into a smart standing desk, right? That's where the Stir Kinetic Desk comes in.
The Stir Kinetic Desk is both the quintessence of the word "overkill" and exactly what you've always wanted. While it's true that it's simply a standing desk with built-in cable management on the back, it also features a five-inch touchscreen built into the left side of the desk, which is where the magic happens. The brains behind the Stir monitors the amount of time you've been sitting or standing and suggests when it's time to stand up with a feature called "Whisperbreath". Another nifty feature is that it allows you to use your Fitbit to show your activity information on the screen as well as act as a remote login device for the desk.