Temperatures Are Heating Up. Best Water Bottles for Hydration
Refillable water bottles are good for you and good for the environment.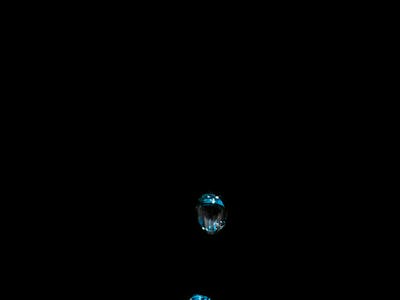 unsplash
It's no secret that we have a lot of choices when it comes to picking a beverage. But truth be told there's none better for you than good old H2O. There's no sugar, no calories and our bodies are 60 percent water, you really can't go wrong.
It would seem though that when most folks reach for water, they gravitate toward the bottled variety. Most likely because they think it's better than what's on tap. But a quick internet search on bottled water would prove otherwise.
Turns out when it comes to bottled water, regulations range from lax to non-existent, while the tap water in your home must adhere to strict quality standards. Following that reasoning, it would seem that tap water is the better choice. Not to mention the impact that plastic water bottles have on the environment.
Reusable water bottles would make life easier too. Think about it, no more hauling cases of water bottles. Just find the right water bottle, open the tap, refill your water bottle and you're ready to rock n roll.
Here are a few of the best water bottles to get you started and keep you hydrated.
The Hydro Flask is one of the best water bottles you can find on the market. With double walled insulation, it keeps drinks hot up to 12 hours and cold up to 24 hours. The powder coating also works to keep the condensation to a minimum while allowing for a better grip.
Nalgene's On The Fly bottle offers one hand capability, perfect for when you're on the go. The leak-proof cap allows you to toss into any bag without the fear of water damage. The slim profile allows it to fit into your car's cupholders which is usually the main deal breaker for reusable water bottles.
The Takeya's insulated stainless steel bottles are double walled for superior insulation keeping beverages cold for 24 hours and hot for 12. The leakproof spout lid allows for easy one-handed drinking and it has a hinge lock that keeps the lid out of your way.
If you're in the market for something a bit sleeker the Simple Modern Wave bottles may be just the ticket. With its narrow opening, this one looks more like a traditional bottle, but the insulated stainless steel does a great job in keeping your beverages cold. The slim profile ensures that this one can go anywhere you go.
When it comes to glass bottles you either love them or you hate them. Glass bottles are heavy and insulate poorly, but they tend to score high marks for style. Additionally, people tend to choose them because flavor transfer is not an issue. Drinking water that tastes like plastic kinda sucks, right? The Veegoal glass water bottle is made from borosilicate glass which is shatter-proof in case you were wondering. The Veegoal comes with a protective sleeve, eco-friendly bamboo lid, and its slim profile allows you to take it anywhere.
Contigo seems to be more well known for its coffee travel mug selection, but its water bottles are no slouch when it comes to style and functionality. The auto spout has a press and release feature and it has a button lock to spare you from any accidents. The Ashland comes with a convenient carrying clip and it is 100 percent BPA free.