The Best Pants and Shorts to Survive the Summer With
Choose bottoms that provide comfort and style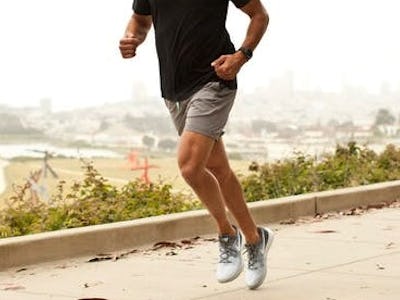 Huckberry
Pants and shorts for your summer wardrobe should be cool, comfortable, and versatile. The best choice is a pair of pants or shorts you can put on in the morning and wear all day, no matter where you're going or what you're doing. We've found some options where classic styling and modern fabrics make this goal a reality.
As a bonus, some of these pants and shorts are made with sustainability in mind.
Perfect for Work or Fun
Why We Chose Them Made from 100% cotton, these chinos are light, breathable, and perfect for summer. The slightly tapered leg is appropriate for casual fun or can be worn with a blazer for a dressier look. The pants have a traditional flat-front style with two pockets on the seams and two in the back.
Sustainable Jeans
Why We Chose It Not only do these jeans have the classic five-pocket look, but they are also made from sustainable denim that's woven from organic cotton in Turkey, then cut and sewn in Vietnam. OuterKnown jeans are comfortable for you and good for the planet and the workers thanks to the company's emphasis on sustainability and ethical production. With the lifetime guarantee, if your jeans wear out, Outerknown will repair or replace them for free.
Stretch Comfort
Rhone Apparel Commuter Pant
https://www.idevaffiliate.com/31555/idevaffiliate.php?id=977&url=29901
Why We Chose It Made from a soft, stretchable polyester, the commuter pant has a media pocket for you phone and a secure, zippered back pocket that's great for subway riders. These pants are comfortable and stylish whether you're at work, traveling, or hanging out.
##Not Just for Working Out
Why We Chose it The Everyday Short is made of four-way stretch fabric that will stand up to a heavy workout, but the styling allows you to wear them anywhere. They are durable, water repellent, and available in five colors, including several neutral shades.
Whey We Chose It Heading to the lake for the weekend? Pack the All Day Short and you're ready for anything. These eco-friendly shorts are made from a fabric that combines recycled plastic bottles with a bit of cotton to provide softness. They dry quickly and look as good at the bar in the evening as they do on the boat in the afternoon.