Under-$25 Genuinely Thoughtful Mother's Day Gifts
You don't have to break the bank for Mom's Day! She would much rather you proved she raised you well with these thoughtful gifts!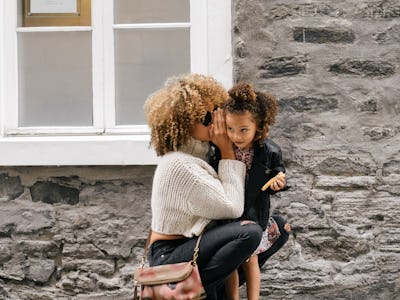 Unsplash / Sai De Silva
Sometimes you can get away with buying something expensive and obvious as a gift. But Mom knows you. And you should know her. She doesn't want you going broke or squandering your hard-earned cash. (Unless you have so much of it you are throwing it away. In that case, she wants a house.) She doesn't want you to forget her, either, though.
She worked hard to raise you. She probably sacrificed something she might have done if she wasn't taking care of children. You can take a little time and buy something she will love — and that says that you 'get' her — without making her worry that you spent money you need.
It's not that hard! Especially since we did all the work for you.
Everyone uses magnets on the fridge or a bulletin board. Moms often use them to hang art created for them by their children. So giving a beautiful set like these — maybe with a drawing or message from you? — brings it all full circle. These will turn her fridge into a work of art and she will think of you every time she looks at the fridge.
When you were small, your mom struggled to find time to read. Give some of that back by making it possible for her to read while she's gardening or grocery shopping or just getting in her step count. One month of Audible, and a few book suggestions, will do that. It will also give you something to talk about if she chooses to listen to something you also enjoyed.
Mom needs a personal assistant! Alexa will willingly answer questions, turn on the lights, call you via the drop-in feature, read books aloud, and play music when asked. This tiny Echo connects to whatever speaker your Mom already uses so she doesn't have to find space for something new.
Power tip: After your Mother's Day brunch is over and everyone has gone home, "Drop in" on Mom to tell her you love her. You will score points!
Does Mom love her Kindle Paperwhite? Obviously. She can read anything she wants, whenever she wants to, without packing a pile of books into a backpack. But is it pretty? Make it pretty with a beautiful cover from Moko. There are many patterns to choose from and they all automatically wake or sleep the new Kindle Paperwhite when she opens or closes it.
Everyone will know this bright and sunny, breakfast-themed, insulated water bottle belongs to your Mom and that you gave it to her. And that means no one will swipe it! Not the yoga people. Not her book club. It will have a magic force field on it. And, like the best gifts, she will use it every day. And when she does, it will remind her of you.
Why not turn everyday moments like taking something hot out of the oven into an opportunity to play? Your mom will love turning into a polar bear for a few minutes when she's cooking. And it will give everyone she's cooking with a laugh, too.
It's hard to go wrong with this scent combination. It's delicious. Not too sweet. Not cloying. Not heavy. It's an indulgence she might not buy for herself, until she runs out and has to replace it. Maybe also buy her the body butter?