This Grown-Up Bean Bag Chair Unlocks Your Napping Inner Child
This zero-gravity, high-tech beanbag delivers serious relaxation, stress relief, and the best naps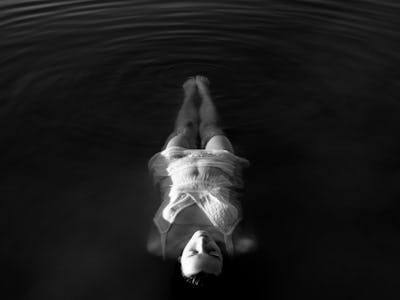 Unsplash / Marco De Waal
Remember the bean bag chair? This is not that. This may bare a resemblance to that but it is, in fact, the newest relaxation device from the guy who brought us anxious sleeper's the weighted blanket.
It's a versatile 4-foot square bag filled with a carefully calibrated high-density bead that relieves pressure points and contours to your body whether you sit, relax, or sleep on it.
It is designed to mimic the experience of flotation therapy without all the water. So you can work on it, game from it, read, or sleep on it while letting your mind and body relax.
Fall into the Moon Pod in the position you want to enjoy. If you sit, it will support your back while you do. If you lay back to relax, it will support all of you and redistribute your weight away from pressure points letting you focus on your book or game. Take a nap and you will take full advantage of all the relaxation properties offered by the weightless experience.
Made from a high-density beads that last a lifetime, it doesn't lose it's shape or fall apart. It will continue to offer delicious relaxation for years to come. The stretchy exterior cover is machine washable. Just throw it in the wash to refresh it. You can buy replacement covers from the manufacturer.
Also? It only weighs 12 pounds and, when standing upright, takes up only 4-feet by 4-feet of floor space. So you can easily stash it in a corner or closet when you aren't sitting — or power napping — on it.
According the Moon Pod's creator, John Fiorentino, combining the Moon Pod with his first creation, The Gravity Blanket is out of this world, unlocking a relaxation experience that will blow your mind.
Bring on the modern power nap!