Awesome Mother's Day Gifts for Nerdy Moms Out There
Mom's a nerd and she's over pretending she's thrilled by Mom's Day gifts that peg her as anything else. Don't buy her flowers! This is what she wants.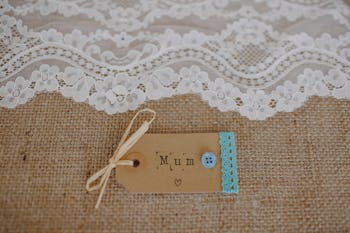 Unsplash / The HK Photo Company
Mom loves you no matter what you get her for Mother's Day. She'll enjoy the flowers and the chocolate. But did she buy you dolls when you wanted Lego? Did she let you wear your costume to bed? Did she tell you to turn off the video games just because the other parents were freaking out? No. Cause she's a nerd, too, right?
But, if she's a nerd, why are you pigeonholing her with gifts you can get at the mall? Perfume? Jewelry she won't wear? You know the stuff. But you also know your mom. Get her something that tells her that.
Small enough to fit in her everyday bag. Powerful enough she will be thrilled, whatever she does out there. Flexible enough that she can do serious work on it or flip the screen around to read the news. Light enough it won't hurt her back. And inexpensive enough that you — or you and your siblings — can afford to give her something she will use constantly.
She might be a nerd but she has style, right? And she's a mom so she has no patience for gear that also requires her to nurture it. This is the smart watch for her. It works with an iPhone or Android, looks like a great watch but alerts her to phone notifications, tracks steps, is waterproof, and has a battery that lasts six months.
She takes photos with that phone of hers, right? And video? And how cool would you be if you made it possible for her to print both of those? She'd be nerdier than you, then, wouldn't she? So do it!
Printing the photos is obvious. But printing video? So awesome. It works like this: She prints a video and sends it as, say, a card. Her recipient looks at the image through the Lifeprint viewer on their phone to see the video embedded in the photo.
Did you forget about Mother's Day? Oops! But all is not lost. You can buy her something from the car on the way to brunch. And she will love it. Three months of Audible will let her listen to books while she gets her steps in or cooks or whatever it is she does that keeps her from reading.
Sure, all her friends have an Instant Pot and have been raving about how they can make a fancy dinner in twenty minutes while taking a bath. But do they have the Wi-Fi version? Your mom will be able to cook dinner before she gets home from the spa. (With a little planning, of course.)
Yeah, can you imagine your mom in one of those frilly aprons? Didn't think so. This one is tactical. She will have everything she needs, right to hand, when she needs it. And she will be a bad ass when she does.
Obviously she will love this, if she drinks tea ever at all. But here is the perk you haven't thought of yet: Every time she makes a cup of tea, she will think fondly of you. Will that erase every one of your less thoughtful Mom's Day gifts? Maybe!
Here's what you do: Make her some waffles that look like BB-8. Bring them to her in bed. Then, when it is cooled and cleaned, give her the waffle maker! Have you tried mac and cheese cooked in a waffle maker? Because BB-8 would be adorable rendered in mac and cheese.
Help her up her nerd game with this motion-sensitive door chime. She didn't even know she was this nerdy. But she'll be thrilled. It makes the door opening sound or the red alert noise from the first-gen Star Trek when someone crosses its boundary. She can mount it anywhere she wants to get an alert before someone busts in on her. Every mom needs that!