Konami Survey Asks Fans Which Classic Games to Reboot
The Japanese powerhouse is considering 14 popular and obscure titles.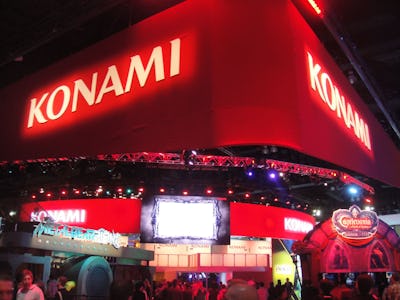 www.flickr.com/photos/popculturegeek
Battered video game developer Konami looks like it's trying to win back its fanbase by resurrecting classic properties.
Konami hasn't issued a press release or announced anything, but it appears to be doing some market research: The company has released a survey asking people what they think about 14 old or obscure titles. The survey, which features games like Bomberman, Contra, Castlevania, and Suikoden, specifically asks respondents to rate on a scale from "very interested" to "not at all interested" how much they'd be into playing a new version of the selected games in the future.
Getting further into the survey, it looks like Konami is looking to expand their platform reach. Respondents are then asked what method they find most suitable for the games they've chosen. Choices include "Cross Platform (Desktop and Mobile)," "Desktop - PC Only," "Mobile Only (Smartphone and/or tablet)," or "Console Only."
Who knows, maybe a big Bomberman update is just what the company needs. The Castlevania property has spun off into a whole smorgasbord of sequels and offshoots, but it'd be fascinating to see what the company did with a full-on reboot. And why the hell hasn't Contra had a badass overhaul that will put its recent middling Nintendo DS games to shame? Bring on the side-scrolling carnage. Also, Sunset Riders definitely needs a fresh upgrade. That game hasn't been heard of since it was first released in 1992.
The survey could mean we'll see Konami storm back into favor with gamers everywhere, or it could just mean they want to reminisce along with you. Head over here and take the survey for yourself.