Help Save the Bees by Supporting This Girl-Owned Lemonade Brand
The best lemonade stand you ever saw is right here!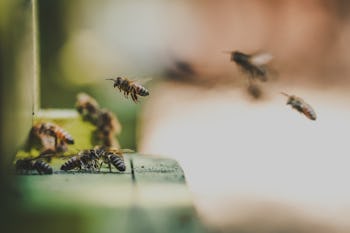 Unsplash / Eric Ward
Four-year-old Mikaila got stung by a bee. It hurt. And it scared her. But, being a strong female child, she was also curious and asked a lot of questions so she could learn everything she could about bees. She realized that they do so much good for the environment that, even though she got stung, she loved them.
At the same time, two other things happened. She was trying to think of ideas for a local business competition. And her grandmother sent her family an old family lemonade recipe that used flax seed.
That's how the idea for a lemonade that used her Granny's recipe and helped bees came to her. She entered the lemonade in the competition, encouraging buyers to "Buy a bottle, save a bee." (She donates a percentage of profits to organizations that are fighting to save honeybees.) People bought all the bottles she had. And they loved the lemonade. They loved it so much that she kept selling out and she kept making more and now you can buy it at Whole Foods. It comes in an assortment of great flavors. Mikaila is fourteen now and her lemonade stand is all grown up.
Lemonade with ginger and local honey. Yum! This is our favorite combination.
An Arnold Palmer. A classic, necessary beverage in the south and this one is organic, made with local honey, and supports bees! Bring it!
Lemonade with mint. Refreshing! And a great mixer. This is one to keep on hand for parties.