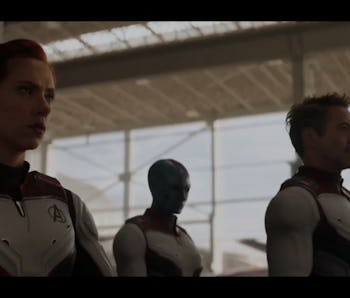 7 Marvel Accessories You Absolutely Need In Your Life, You Amazing Nerd, You
Keeping your nerd cred involves more than keeping a few action figures clean. Here are some must-have accessories 
Marvel
Show the love to the characters that populate your favorite alternative universe. Wear it. Carry it. Eat off it. Live with it. These are your heroes. They deserve your respect. And you need a new shirt or a wallet or something, right?
Spider Man, Captain America, Thor, Deadpool. Whatever world you favor there is an accessory for it. There are so many, in fact, that we skipped all the socks and underwear and went for the very best and boldest gear.
You are a proud nerd. Don't hide it.
Sure wearing super hero underwear gives you power. But what if you are out for a run and villains threaten innocent citizens? Obviously, you will pull off your hoodie and save the day because Spider Man base layer! No phone booth or modesty alley needed.
We can't covet this enough. Not just that it's classy Black Panther accessorizing. But it's a great purse, too. Tassel, detachable shoulder strap, bowling bag style. Even the lining is a Black Panther pattern. Too awesome.
Kids get footed Spider Man Pajamas. We can have this Thor Bathrobe. Fuzzy, comfy, and also something Thor would wear when things are slow in Asgard and he and Loki were out late, slept in, and are now kickin' it on the deck.
If you are going to wear something on your back to carry your gear, make it do double duty as protection. This Captain America Shield backpack is useful and a target on your back for anyone hunting for nerd.
Egg cups are difficult to find outside of the U.K. But they are essential if you love yourself some soft-boiled egg in the shell. And this Spider-Man Egg Cup is not only adorable, it holds the spoon for you. Adding this to the collection right now.
Gorgeous, functional, sarcastic? What's not to love here? There is an "Outta the way NERD" message hidden inside the front pocket. Don't hate your backpack. Get one that's got your back!
You keep them in your pocket most of the time, right? So why are wallets always black or brown? It's not like it's going to clash with everything else you're wearing. Not even if it's boldly emblazoned with Black Panther imagery. Live a little. Black Panther comic book covers decorate the entire exterior of this awesome wallet.