Gift Yourself With the Ultimate Self-Care: Creative Classes in Your Chosen Field
Choose From 1,500 On-Demand Courses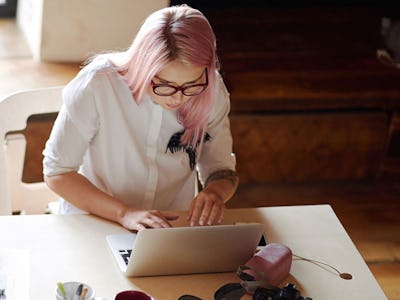 Creativelive
De-stressing is a cornerstone of self-care, but vegging isn't always the best way to de-stress. In fact, spending some time developing a passion will clear your mind and give you a fresh perspective. CreativeLive offers more than 1,500 classes designed to help you live your dreams. A few classes are streamed daily for free, but you can also get classes of your choice on demand or purchase an all-access pass.
Photography Classes
Why We Chose It The Photography Starter Kit for Beginners is a great choice for anyone looking to develop their creative side. This class is taught by John Greengo, an award-winning photographer known for his outdoor and travel photos. With this class, you get video lessons covering equipment, lighting, and how to think like a photographer. You'll also find an array of classes with topics ranging from in Photoshop to running a photography business, like wedding photography.
Make Some Art
Why We Chose It Whether you want a beginner's class in watercolors, want to master InDesign, or learn some branding skills, the Art & Design channel has a class for you. If you've always wanted to watercolor, you can learn how from Mary Jane Begin, who writes and illustrates children's books and teaches at the Rhode Island School of Design. You'll get 13 video lessons covering paints, brushes, paper, and making marks.
Learn to DJ
Why We Chose It There are classes for those who want make music, record it, write it, or DJ it. The Studio Pass series takes you into the studio with some of the world's top music producers. In this class, 13 video lessons cover the gear you need, as well as how to break down music and analyze arrangements.
For the Makers Among Us
Why We Chose It The Craft & Maker channel at CreativeLive will appeal to those who dabble in crafts like stamping or calligraphy and to those who want to sell what they make, from bath and body products to interior design. These 25 video lessons cover sugar and salt scrubs, lotion and balm recipes, and even government regs if you want to sell your products.