CBS Picks up Script for Facebook 'People You May Know' TV Show
Hopefully, you don't have any mutual friends who will watch it.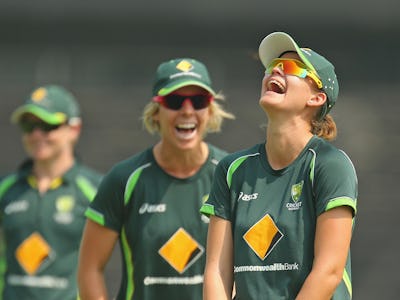 Scott Barbour/Getty Images
Fall pilot season often feels more like an attempt to grab headlines than to create shows with viable premises. Enter CBS, which has just picked up a script for an untitled series about Facebook's rarely used "People You May Know" function.
Jhoni Marchinko will executive produce and write the script for the single-camera show (a departure from CBS's traditional multi-camera sitcoms). She's previously written for Will & Grace, as well as CBS's current 2 Broke Girls. It's unclear whether the real Facebook will be involved or if the writers are going to be forced to come up with similar names, like "Facebag" or "FaceFirst" or "Friendster."
The sitcom will center on some young people who use People You May Know to meet other young people. Apparently, it hasn't occurred to anybody involved with the script that the actual functionality of that piece of Facebook UX limits recommendations to people with three mutual friends. What will this mean for the show? Probably a lot of conversations about freshman orientations or sophomore seminars.
Although not particularly promising, the show at least opens itself up to zany pairings and kooky adventures because it's all about making friends randomly, and the TV world is more full of weird possibility than the world in which we actually live — the one programmed by Facebook. If the People You May Know show can make its way from gimmick to normal sitcom, it has an actual chance to stick around, something CBS failed at miserably last year when it secured only five of 20 new shows for a second season. Eventually, it's all about the laugh tracks, studio applauses, and steamy romantic scenes.