Sitting Can Be Hazardous to Your Health: 7 of the Best Standing Desk Accessories You Need Now.
Standing while working can be beneficial to your health and productivity.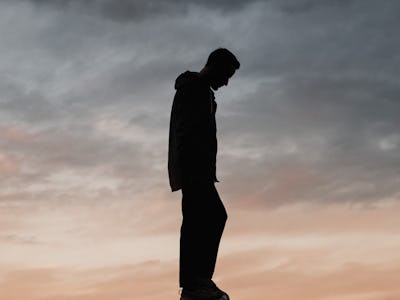 Unsplash
It seems that in the past two years or so there has been a lot of buzz around the concept of standing desks. That's because recent research has shown that sitting for long periods of time can be detrimental to your health. In addition to obvious health concerns such as weight gain and obesity, sitting for long periods of time may also be linked to higher blood pressure and higher blood sugar levels. Moreover, prolonged periods of sitting are also linked to cardiovascular disease and cancer.
While the jury is still out on whether standing desks have a direct impact on one's likelihood of staving off chronic illness, there are some notable benefits.
The first and probably most talked about benefit of using a standing desk is weight loss. Studies have shown that standing while working can burn an extra 50 calories per hour. So if you were to stand for at least 4 hours a day, that's an extra 200 calories per day or an extra 1000 calories per week. And as we all know burning more calories is the key to weight loss.
Weight loss may be the most talked about benefit of standing desks, but it certainly isn't the only one. Studies have also shown that standing desks can enhance work performance.
In a recent study published by the British Medical Journal, participants were asked to use a standing desk for a period of one year. At the conclusion of the study, 43 percent of participants reported improved work performance while 52 percent stated that they felt more engaged at work.
Overall, a sedentary lifestyle can be harmful to your health with its effects range from obesity to chronic illness. If you have given any thought to making the switch we have put together a roundup of the best standing desk accessories to get you started.
The Vivo desk is an affordable easy solution to transform your workspace. The Vivo desk sits atop your existing desk and it's adjustable to accommodate any height.
The Fezibo balance board kills two birds with one stone. The anti-fatigue mat reduces fatigue when standing and the balance board keeps you moving.
The Embody care footrest can stave off tired aching feet while hitting all the right pressure points. It's adjustable for both standing and sitting desk users.
While there's no actual shoe made for just standing, we figured a running or walking shoe would be a great pick for foot support. The Adidas Cloudfoam made with a memory foam liner and Cloudfoam cushioning sounds just about right.
The Varidesk Adjustable Standing Desk Chair can accommodate both standing and sitting positions with an air-lift piston mechanism. The low profile back also helps to keep your posture in check.
A desk mount is a must-have for standing desks. The ability to adjust your screen can decrease eye strain and neck fatigue. The Vivo mount stand gives you the ability to tilt, rotate and swivel your monitor for superior comfort.
The FluidStance balance board is designed to improve your balance and simply give you the opportunity to move more throughout your day.