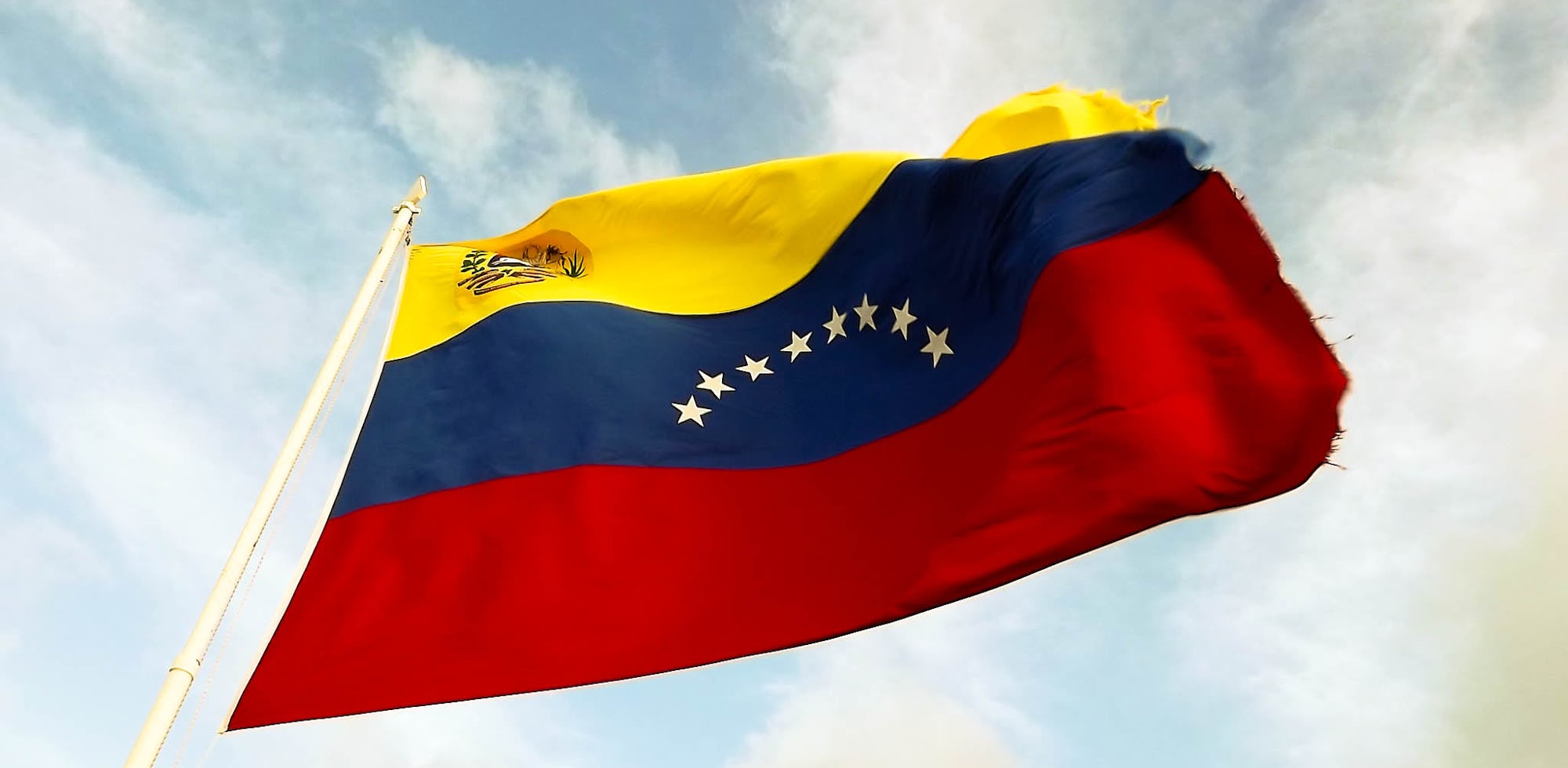 Culture
Venezuelans Are Turning to Cryptocurrencies Amid Inflation and Instability
"They've already flipped the switch."
Flickr / anyulled
Venezuela could be the first place to properly incentivize cryptocurrency adoption. The Latin American nation, embroiled in a constitutional and humanitarian crisis, has become home to a number of merchants using virtual currency to complete transactions in an economy racked by hyperinflation and instability.
It makes sense that if the traditional currencies simply aren't working — inflation topped 80,000% in 2018 — then people would be more willing to embrace alternatives.
Dash, one of the 20 biggest cryptocurrencies in terms of market capitalization, according to CoinMarketCap, claims to Inverse that more than 800 merchants accept its cryptocurrency as of August 2018. Just three months later, that figure stood at over 2,200. As Venezuela's own currency, the bolivar, experiences rising volatility, crypto has shown itself useful. Venezuelans have found its usability outweighs its volatility, a turning point most other countries have yet to reach.
"They've already flipped the switch," says Paul Puey, founder and CEO of the Edge wallet app. "They've already hit that bar that we haven't hit."
In Venezuela, the economic crisis that started to hit in 2014 has spiraled into food shortages and power cuts for the country's 32 million people. Trading Economics shows the annual rate of inflation hit 2.69 million percent in January 2019.
"Venezuelans are now turning to cryptocurrencies as a way around inflation and unstable currency," Brian Fonseca, an adjunct professor at Florida International University that has written about Venezuelan relations, tells Inverse.
In early 2018, President Nicolás Maduro even launched the Petro, a cryptocurrency of its own backed by oil, gold, gas and diamonds.
"Venezuela's ability to back virtual currencies with oil and mineral wealth has made it uniquely positioned," Fonseca says. "I suspect it will struggle with the technical capability — it can't seem to keep the lights on at the moment, let alone power virtual currency transitions at a high volume. But I don't have enough ground truth on that."
To understand how all these interweaving issues — hyperinflation, tech adoption, and dysfunctional government intervention — are all playing out, Inverse spoke with five merchants that are already using cryptocurrency in their operations.
Church's Chicken: Businesses Need to Advertise Crypto
The fourth-largest fast food chicken outlet in the United States has been serving Venezuelans for the past 11 years. Since December 12, 2018, it also claims to be the first and only fast food outlet in Venezuela to accept cryptocurrency, an initiative supported by Dash's core group.
"Until today our experience with Dash clients has been good, despite having a low number of transactions," marketing and communications director Leury Fernandez tells Inverse.
The franchise operates in the capital city of Caracas and four of Venezuela's 23 states.
Otiuma: Crypto Enables Easier Global Business
The advertising agency has been covering the tourism and culinary markets for the past two years. For co-founder Juan Jose Ocaña, cryptocurrency enables the team to reach new audiences.
"We started to pitch to international businesses opportunities, in places as far from Venezuela as India," Ocaña tells Inverse. "Customers really liked our proposals, but when the moment of discussing payments arose, we could not move forward because neither our company nor our clients had dollar based accounts."
Ocaña notes that while cryptocurrency has enabled smoother international transactions, its volatility has pushed the team to quickly transfer into a more stable fiat currency like the United States dollar. This movement comes with fees, though.
Odontologist: Speedy Transactions Could Help Healthcare
Fabiana Arreaza, a 25-year-old odontologist at the Clínica de Piedra Azul in Caracas, is using cryptocurrency to improve her practice. She first heard about and started researching cryptocurrency around a year ago, around the same timeframe the team went into business.
"It is a very useful tool for the healthcare industry due to the transaction speed," she says.
Steelus: Crypto Boosts Imports and Exports
Steelus started as a small business in 2012, co-founded by Kevin Hernandez, making men's belts from strong canvas. It gradually expanded to a startup in 2015 with six employees. The team would source buckles from China, manufacture the belt in Venezuela, and ship it out internationally through Panama. This, Hernandez tells Inverse, all changed by the third quarter of 2017.
"My brand had achieved record sales and we had a large amount of Venezuelan fiat money, but hyperinflation was destroying the value of that profit, and the current law besides the momentary financial situation made it almost impossible for us to acquire the needed U.S. dollar for my company to replenish inventories," Hernandez says. "During this crisis we found the Dash alternative. We discovered, we could acquire different types of cryptocurrency by using Bolivars, and we also discovered that Dash was surging in importance in the country."
In November 2017, the team started buying Dash through the Cryptobuyer platform. They purchased enough to start manufacturing again in China. When speaking with their commercial agent he informed the team that the manufacturers would accept Dash as a direct payment mechanism rather than an intermediary.
"It was in that moment when we begun getting very excited about cryptocurrencies," Hernandez says.
Cryptocurrency has enabled Steelus to cut out the international banking system, sending payments instantly with low fees. The team can now prepare small batches of goods by request and adjust their strategy on the go.
"If wanted to send our minimum order size of $70 USD of product to Ecuador, the traditional transference system would charge us $15 USD to cash out and $14 USD to send the money, so in total we would need to pay $29 USD just in banking fees, which would hinder this sale and minimize profitability," Hernandez says. "With Dash, if people send me $70 USD I receive $69.99."
Sociedad Venezolana para Niños y Adultos Autistas (SOVENIA): Crypto Enables Micro-Donations and Fundraising
Cryptocurrency can benefit charities, too. SOVENIA, which translates to "Venezuelan Society for Autistic Children and Adults," is an NGO aimed at diagnosing autism. The non-profit started taking cryptocurrency donations in July 2018.
"The positive side is how quick transactions are completed, and how there is a new way to support our activities," a spokesperson for the society tells Inverse. "The negative part is how crypto is still not widely trusted. It is still unknown because learning cryptocurrency concepts is a complex subject for many people."
This year, on March 23, the charity will turn 40 years old. The new technology has enabled this established organization to reach new groups of people, and thus receive donations from a more diverse group than ever before.
Venezuela: Crypto Has Found Its Home
Cryptocurrency has shown a number of unexpected benefits. It enables easy donations for charities, simplified payments for healthcare, and helps smaller companies get access to global markets. Its borderless design makes it easier than ever to import and export with ease. It could be early days for crypto, but these results could prove a vital learning experience for mass adoption.
The author of this story has a stake in bitcoin and Ethereum.