These Noise Cancelling Headphones Are the Perfect Bose Alternatives
The QuietComfort 35 II's aren't the only headphones worth your time.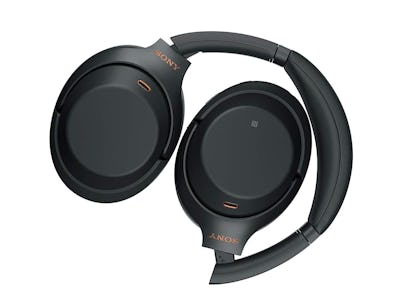 Amazon
While Bose is hands down the king of the Noise Cancelling Wireless Bluetooth headphones as far as mindshare, there are alternatives available to you that meet and even exceed the popular QuietComfort 35 II headphones. Need proof? You got it.
Below is a list of some of the best noise canceling headphones available that aren't made by Bose.
Sony 1000MX3
Despite what you may think, Sony's latest noise-canceling cans have stolen the crown from Bose. This is a dance that the two headphone makers have been doing for a while, but Sony's option tends to win out overall. Not only with better ANC (active noise-canceling) but also with build quality.
The third generation of Sony's 1000MX line comes with unrivaled ANC, fast charging that can give you up to 5 hours of playback with just 10 minutes of charging and up to 30 hours total, which is impressive. Of course, the biggest trick on this pair of headphones is that the side of the ear is completely touch-sensitive, and you can adjust volume, change tracks, along with more tricks.
If you're simply trying to find a better alternative to the QC35IIs and not necessarily a cheaper alternative, there really isn't anything better available than these Sony headphones. There's even a nifty app you can use to tweak the settings as you see fit.
Sennheiser PXC 550
Sennheiser doesn't just slap its name on anything, so you wouldn't expect the PXC 550's to be just any run of the mill headphones. No, these slick-looking headphones have a deadly combo of style and features.
One of the standout features for the headphones is NoiseGard, which is an adaptive noise cancelation technology that will make adjustments according to your environment so you can experience the best sound quality no matter where you are. The headphones are also fully compatible with CapTune, Sennheiser's own music player and sound tuner application available for iOS & Android. Other features on the PXC 550's are a triple microphone system so you'll also have an equally impressive call experience and a 30-hour battery life.
Plantronics BackBeat PRO 2
If you're looking for a quality pair of ANC headphones but aren't looking to spend a ton of greenbacks, then the Plantronics BackBeat PRO 2 may suit you well if you can grab them when they're on sale.
There's hardly anything wrong with a no-frills experience, especially when the bar is already fairly high. The headphones offer quality ANC and a 24-hour battery life, which may be less than some of the competition, but it's still a full day and night's worth of use, so if you expect more, these aren't the headphones for you and you'll need to bump up your budget a touch.
No matter how you spin it, the BackBeat PRO 2 headphones offer up high-quality audio, great noise-canceling, good battery life, but they're the perfect value play if you can find them on sale.
AKG N700NC
Some may be surprised to find a pair of noise canceling headphones by AKG here, but we're not. The AKG N60NC Wireless headphones can be found on quite a few "top headphones" posts around the internet, and the N700NC very much deserves a place in the list.
While most of the headphones on this list come with an accompanying carrying case, the N700NC's throws in a full set of accessories in the form of adapters that you may want to use the headphones with, like a 2.5mm jack to 3.5mm jack, etc.. It's not the most thrilling addition, but it is nice to have.
Shipping with a premium foldable design, adaptive noise canceling, and a 20- hour battery life, the AKG N700NC headphones provide an overall well-rounded experience anyone can appreciate.