What is WeatherTech and Why Did It Have Two 2019 Super Bowl Commercials?
It made millions on floor mats. Now it's promoting dog food bowls and phone holsters.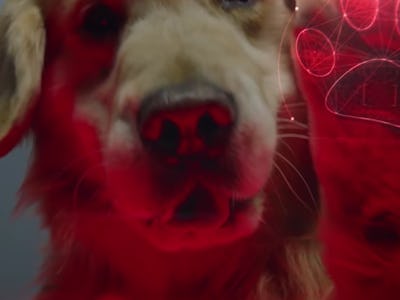 WeatherTech
Dog food bowls. Phone holsters that fit into your car's cupholder. You know, the typical products advertised during the single most-expensive time to air commercials over the entire year.
What is WeatherTech? The company best-known for making floor mats from a blend of something like thermoplastic, rubber, and filler, produces countless numbers of them that have sent its annual sales to close to half a billion. WeatherTech made clear on Sunday that it's branching out.
But WeatherTech also makes other products (like pet accessories), and this Super Bowl, it chose to advertise those, continuing a company tradition of warmly earnest commercials that feel like SNL sketches without a punchline. One of the ads on Sunday stars the CEO's Golden Retriever named Scout, and features uplifting music, digital monitors showing dogs eating from bowls, and a WeatherTech scientist sketching dog food bowls with a market on a glass wall.
People loved it:
WeatherTech based in Boilingbrook, Illinois, and founded by CEO David MacNeil. And while its commercials feel slightly low-budget, the company certainly isn't — even if you've not heard of them until now. WeatherTech's annual sales were reportedly $500 million in 2017, so it's not difficult to understand how this company could afford to cover the Super Bowl ad bill.
WeatherTech now has 1,600 employees at its Chicago-area headquarters. It distributes its products to 84 countries, but sources materials to make its floor mats (and dog food bowls and phone holsters that fit in your cup holder) from the United States. In addition to WeatherTech, MacNeil's other company, MacNeil Automotive, is an OEM manufacturer for German luxury automakers.
2019 is just latest year WeatherTech has run a Super Bowl commercial. In 2017, it also aired an ad, for its money-making after-market auto floor mats. It's a Mission: Impossible-meets-Fast the Furious spot that ends with the line: "WeatherTech. Made right, in America."
In 2014, WeatherTech also ran a 30-second ad during the Super Bowl that was markedly more patriotic. It reportedly cost $4 million and MacNeil said told Forbes later that year he paid the money for this reason: "It helped us get across a message that is near and dear to me: the importance of US manufacturing, our industrial infrastructure, using American raw materials and hiring American workers."
As the commercials on Sunday night's Super Bowl broadcast made clear, WeatherTech is proudly American company, and MacNeil reportedly donated $1 million to President Donald Trump's inauguration, though in May threatened to stop funding GOP candidates who didn't support laws to protect immigrants who were brought the country as children, previously protected by the Deferred Action for Childhood Arrivals (DACA program).