The 'Friday The 13th' Show Might Not Be Bad 
Out of all the horror movies-turned-shows, this one might actually work.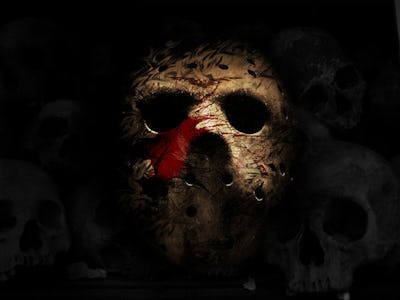 Friday The 13th is joining the ranks of horror movies turned-TV-shows, a category it shares with Scream, Psycho, and the Evil Dead franchise. At first it sounds worthy of an eye roll, but hold your judgement for a moment because out of all the horror movie franchises, Jason and his machete-wielding reign of terror is the one that might be best suited to a show.
To date, Jason has been played by [nine different actors](http://www.imdb.com/list/ls055322657/ and there have been eleven movies — give or take a Freddy Vs Jason or two — with plots that range from chilling to Jason being a Kardashian. It's not an iconic, hard to replace role in the same vein as Norman Bates.
Remember when Vince Vaughn tried to be Norman Bates?
This might have been even more painful than his performance in True Detective.
The CW might be the perfect network to do it. Shows like The Vampire Diaries and The Flash have proven to be unlikely hits with snappy writing and beautiful teenagers who definitely aren't secretly thirty — a staple of the genre just as much as not having sex or saying "I'll be right back."
And so, although the trend of horror movies to TV is eye rolling in its unoriginality, this one could be an unlikely success. If Bates Motel could do it, then bring on Jason.