DC Comics' Fox Pilot 'Lucifer' Leaks Online
If illegal downloads are a metric, 'Lucifer' might do well.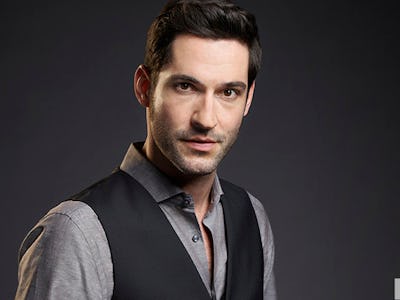 Fox.com
It wasn't supposed to take its first bow until sometime in 2016, but Fox's new DC Comics show Lucifer — about the devil retiring to Los Angeles — and the three other of the network's rookie series have leaked in HD-quality online.
Based on a spin-off from author Neil Gaiman's popular comic series The Sandman, Lucifer caps the recent spate of network TV shows desperately clinging to any third or fourth-rate comic book property with un-sold rights. The CW beefed up their ratings with Arrow and The Flash, and look to add to that with the upcoming Legends of Tomorrow. CBS has Supergirl, which also leaked months before its planned debut. Fox has the quasi-Batman prequel, Gotham, and now Lucifer.
The bittersweet news for Fox is that people seem to be moderately interested in the show. As of last night, Lucifer had been downloaded 212,237 times, topping the other leaks with Minority Report at 163,946, Blindspot at 120,174, and The Carmichael Show at 8,411.
The relative worth of the show remains to be seen, but the premise begs at least one question: How long can the gimmick of a quippingdemon strutting around the —ahem — city of angels with immaculately coiffed hair while wearing finely tailored suits behind the wheel of a nice car last? Also, isn't that pretty much a description of Californication?
Of course, for some reason, the hilariously named Lucifer Morningstar (played by British actor Tom Ellis) teams up with a fiery LAPD detective (played by Lauren German) to help solve crimes because, well, that's what happens on Fox shows like this. The sexual tension will inevitably run wild, except this time there's added tantalizing bonus of one-half of the tension being hellfire hot.
If anything, shows like this are heavily indebted to something like Buffy the Vampire Slayer, the grandmother of all potentially cheesy genre shows infused with goofy supernatural elements. If it can evolve like Buffy did, then great, but if it burns out just like Constantine, another similar DC show that ran on NBC for a single season before being cancelled, then Fox will have to go back to the comic book well to see what else they can come up with.