Relieve Muscle & Joint Soreness With This $16 Massager
It provides low-frequency pulses via electrode pads.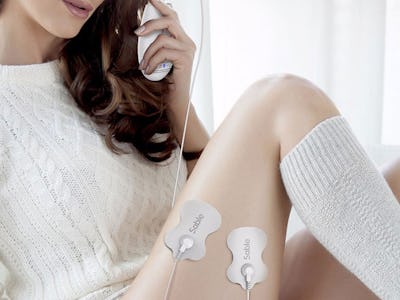 Inverse Shop
The Details:
Works via electrode pads to help muscle & joint pain with low-frequency pulses.
Choose from 16 intensity levels and 5 massage modes depending on your symptoms.
4 included pads to address more than one area at once.
Small and compact for travel.
Why You Want It: Whether from stress, exercise, or just plain aging, most of us experience muscle & joint pain at some point. And while proper massages are wonderful, they can also be costly and inconvenient. This nifty Pulse Massager does a great deal to ease symptoms at a price almost anyone can afford.
The Deal: Already reasonable with a $19.99 MSRP, the Inverse Shop currently offers the Sable Electronic Pulse Massager for only $15.99 out the door after a 20 percent discount.