Commit to Being Stress-Free in 2019 With This Ridiculously Cheap Bundle
It's going to be a rough year; pay what you want for some things to help that.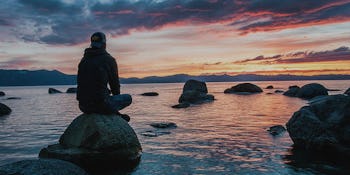 It's easy to trick yourself into thinking being miserable is normal. I mean, just look at all this: [I gesture vaguely to a picture of the Earth] Why wouldn't you be miserable? Sometimes if I'm not outrageously stressed I'm like "Why am I not outrageously stressed? Am I forgetting something I'm meant to be doing right now?" Maintaining a healthy work/life balance, focusing on yourself, or even just relaxing can feel like guilty pleasures. It's time to change that.
https://shop.inverse.com/sales/pay-what-you-want-better-sleep-meditation-and-inner-peace-course-bundle
10 Days To Better Sleep
The 25 Best Hacks For Better Sleep
Meditation For Beginners
Mindfulness Meditation Made Simple
Reduce Your Stress & Anxiety: Practicing A Simple Meditation
Meditation: The Scientifically Proven Way To A Happier You
21 Days To Love Your Body: Meditations For A Healthy Weight
Top Sleep Tips: Practical & Life-Changing Sleep Advice
That's a grand total of $1,592, but all you need to do is beat the current price people are paying ($12.85) and you'll get the entire thing. Don't wait, take advantage of this deal now and become the zen badass you were born to be.
Related video: Your Brain on Meditation