The Official 'Crimson Peak' Poster Has Dropped 
del Toro's latest looks like a return to his 'Pan's Labyrinth' form, but kinkier.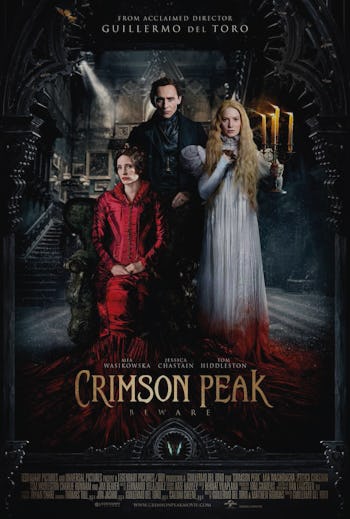 Crimson Peak, Guillermo del Toro's hotly anticipated gothic horror film starring Tom Hiddleston, Jessica Chastain, and Mia Wasikowska, has just released its official poster.
Dark and gothic, atmospheric and strange, it's a return to del Toro's Pan's Labyrinth roots, after his polarizing Pacific Rim.
But Crimson Peak will be a bit more adult than either film, because Tom Hiddelston has revealed, "It's really kinky."
Crimson Peak hits theaters on October 16th.