The Ultimate Travelers Jacket Is Already a Hot Seller This Holiday Season
It has a built-in neck pillow, integrated gloves, and enough pockets for all of your devices.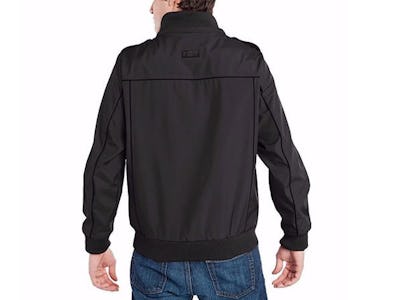 Inverse Shop
The Details:
Built-in, inflatable pillow for your neck.
Integrated gloves, microfiber cloth, eye mask, hood, and enough pockets for all of your devices, including earphones, tablet, and a special water-resistant place for your smartphone.
Also includes a neoprene lined drink pocket, portable charge pocket, blanket pocket, and double lined hand-warming pockets.
The zipper doubles as a pen/stylus.
Why You Want It: If you're a frequent traveler and appreciate on-the-go luxuries like neck pillows, eye masks, and ample pockets, you should definitely check out this BauBax coat—whether in men's or women's versions. It's made of 100% polyester for durability but looks sharp enough for social gatherings as well. The next time you're setting off on an adventure and looking for a great coat to take with you, consider the BauBax.
The Deal: Get 61% off the $179.99 MSRP today at the Inverse Shop, and then save an extra 20% off when you use the code CMSAVE20 at checkout, bringing the total to only $55 out the door. Check out the men's and women's options.