Get 2 Portable Bluetooth Speakers for Less Than $20 Right Now
They're super small and have amazing sound quality.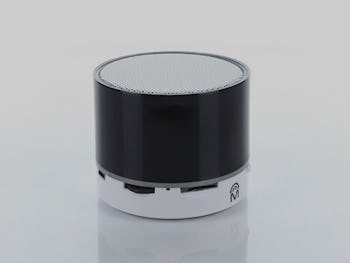 Inverse Shop
The Details:
Super convenient 2"H x 2"L x 2"W size without sacrificing sound quality.
Wireless Bluetooth functionality and a variety of physical ports make for a versatile solution.
90-Day Warranty
Why You Want It: These two Bluetooth-compatible speakers from Mental Beats measure a tiny 2" H x 2" L x 2" W each, and they actually sound great. They make complete sense if you're the kind of person who prefers not to use headphones but doesn't want to lug much around. The Mental Beats also sport 3.5mm jack, microSD card slot, and USB connectivity, so you'll have various ways to transfer tunes.
The Deal: Get the base 33% off the $29.98 MSRP, and then tack on an additional 20% off with a special Black Friday Code—BFSAVE20. You're left with two ultra-portable, amazing sounding speakers for just $16 out the door at the Inverse Shop.
Mental Beats Bluetooth Pulse Mini Speaker: 2-Pack - $19.99