Forget Black Friday. These Incredible TV's Are on Sale for Crazy Prices Right Now
These TV's are worth a look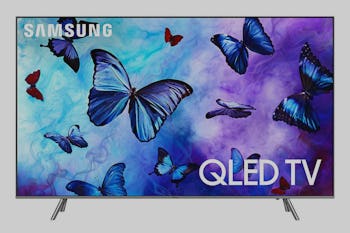 Amazon
When we put together this list we wanted to make sure each TV selected had a few things that made it stand out and worthy of inclusion.
We wanted to make sure that the savings was substantial. That's why all the TV's you'll see in this guide are a collection of TV's that are hundreds of dollars off their regular price.
We wanted to be sure that the TV's we gave you were made by companies with a reputation for making good electronics. While every can find favor or fault with a brand we wanted to make sure this list was full of names you'd recognize.
Great features. We wanted you to have a TV that was current and featured the kind of technology that is standard, or will become standard over the next several years.
Your next TV is a purchase that's going to last you for years so you might as well start off with some great options. This list checks a lot of the most important boxes, and at the best prices you'll see all year. Let's get into it.