The Best VPN Service
It's time to start protecting yourself online.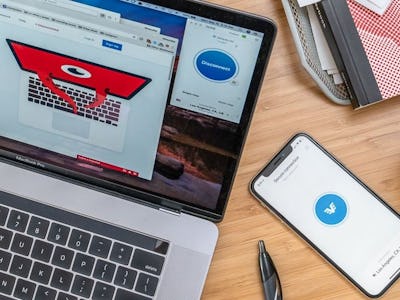 Kyle Fitzgerald/Wirecutter
We spent more than 130 hours researching 32 VPN services, testing 12, interviewing the leadership of five, and consulting information security and legal experts. We found that a VPN shouldn't be your first step toward online security, but for protecting your info on public Wi-Fi (and in some other cases, IVPN is the most trustworthy provider that offers fast, secure connections and easy setup.
Our pick:
IVPN excels at trust and transparency, the most important factors when you're choosing a virtual private network. After interviewing IVPN's CEO, we're convinced that IVPN is dedicated to its promises not to monitor or log customer activity. But a trustworthy VPN is only as good as its connections, and in our tests IVPN was stable and fast. IVPN apps are easy to set up and use with secure OpenVP connections on Windows, macOS, Android, iOS, plus a few other platforms. Extra features like automatic-connection rules and kill switches to block data on unsecured connections add protection and value that make it worth a slightly higher price than some competitors.
Budget pick:
If you need a more affordable VPN than our top pick and don't have an Apple device—or if you need ChromeOS support—we recommend TorGuar. Its apps aren't as simple or user-friendly, but TorGuard is a good option for more tech-savvy people or those willing to spend a little more time fiddling with an app. TorGuard's CEO has built trust by talking with media outlets (including us) and detailing the company's commitment to a service built around a lack of activity logs. Though the apps aren't as easy to use as our top pick, the connections were the fastest of any we tested and the company has more than twice as many server locations.
Why you should trust us:
Over the course of four months, we scoured articles, white papers, customer reviews, and forums to compile the pros and cons of VPN services and different VPN protocols and encryption technologies. That One Privacy Site and privacytools.io stood out as two of the most thorough and unbiased sources of information. We interviewed Electronic Frontier Foundation analyst Amul Kalia about government surveillance and VPN efficacy. We also got answers from Joseph Jerome, policy counsel for the Center for Democracy & Technology's privacy and data project, about how accountable VPN providers are for their policies and terms of service, and how that relates to trustworthiness. Alec Muffett, a security expert and software engineer, also shared his views on the usefulness of VPNs to protect against various threats.
We interviewed the leadership of five top-performing VPN services about their operational security and internal standards: IVPN CEO Nick Pestell, TorGuard CEO Benjamin Van Pelt, ExpressVPN VP Harold Li, OVPN CEO David Wibergh, and Private Internet Access SVP Chris Miller.
In addition, the information security team at The New York Times (parent company of Wirecutter) provided feedback during our research and writing process. Runa Sandvik, Bill McKinley, David Templeton, James Pettit, and Neena Kapur all contributed on a wide range of issues, from technical concerns to provider transparency.
What you should do before considering a VPN:
If you're unsure about whether you should get a VPN, check out our post that explains what a VPN is and when one makes sense as a privacy and security tool. But most people leave their privacy and security vulnerable in ways that can be addressed with methods other than signing up for a VPN—methods that are potentially more effective. If you have a drafty house with paper-thin walls and halogen light bulbs, you'd get far more value out of every dollar by sealing up cracks, insulating, and switching to LEDs than you would by putting solar panels on your roof. Similarly, before you rush to sign up for a VPN subscription, you should consider these other ways to up your privacy game.
Trusting a VPN:
One of the most important factors when you're choosing a VPN provider is also the hardest to quantify: trust. All your Internet activity will flow through this company's servers, so you have to trust that company more than the network you're trying to secure, be it a local coffee shop's Wi-Fi, your campus Internet connection, your corporate IT network, or your home ISP. In all our research, we came across a lot of gray areas when it came to trusting a VPN, and only two hard rules: Know who you're trusting, and remember that security isn't free.
Some VPNs offer great service or pricing but little to no insight into who exactly is handling them. We considered feedback from security experts, including the information security team at The New York Times (parent company of Wirecutter), about whether you could trust even the most appealing VPN if the company wasn't willing to disclose who stood behind it. After careful consideration, we decided we'd rather give up other positives—like faster speeds or extra convenience features—if it meant knowing who led or owned the company providing our connections. Given the explosion of companies offering VPN services and the trivial nature of setting one up as a scam, having a public-facing leadership team—especially one with a long history of actively fighting for online privacy and security—is the most concrete way a company can build trust.
But even if you know who's behind your VPN, you shouldn't trust a free one. A free service makes you and your data the product, so you should assume that any information it gathers on you—whether that's an actual browsing history or demographics like age or political affiliation—is being sold to or shared with someone. For example, Facebook's Onavo provides an encrypted connection to Onavo's servers like any VPN, shielding you from the prying eyes of your ISP or fellow network users. But instead of promising not to examine, log, or share any of your traffic, Onavo's privacy policy promises the opposite. Covering the service, Gizmodo sums it up well: "Facebook is not a privacy company; it's Big Brother on PCP." Facebook collects information about your device, other applications you use, and even "information and other data from your device, such as webpage addresses and data fields." And the company "may combine the information, including personally identifying information, that you provide through your use of the Services with information about you we receive from our Affiliates or third parties for business, analytic, advertising, and other purposes." That means Facebook can collect anything it wants, and sell it to anyone it wants.
If you penny-pinch on privacy and security services, you may end up without privacy or security. As Bill McKinley, head of the information security team for The New York Times (parent company of the Wirecutter) put it: "If I can spend more on organic bananas, I can spend more for confidence in a VPN provider."
Beyond those two factors, it's difficult to make blanket statements about what makes a trustworthy VPN. At the bare minimum, a good VPN provider should not collect and keep any logs of its customers' browsing history. If it does, that puts your privacy at risk should someone access (or even release) those logs without authorization. But deciding when to a trust a logging policy isn't easy. As the EFF points out, "Some VPNs with exemplary privacy policies could be run by devious people." You don't need to have done anything illegal to prefer that law enforcement and criminals alike not have access to a browsing history that may include your bank, medical websites, or that one thing you looked at around 2 a.m. that one time.
Providers can also log less-specific data about when or how often you connect to your VPN service. In some cases, these logs are a routine part of server or account management, and can be responsibly separated and scrubbed. In other cases, VPN providers take note of every connection and use that information to actively police individual customers. Though it's reasonable for companies to protect their networks from abuse, it becomes a dealbreaker when companies keep extensive connection data for a longer period of time. Some VPN companies we spoke with explained how a log might note your current connection for authentication purposes, but that log is deleted as soon as you disconnect. This kind of "live log" isn't a concern, and even those culled every few hours—or as long as the end of each day—shouldn't be confused with logs of your traffic and online destinations.
Ideally, every VPN service provider would subject itself to independent audits to verify that it logs and operates as it claims. Right now, audits aren't common practice in the VPN industry, though there's a push to change that. Joseph Jerome, policy counsel at the Center for Democracy & Technology, told us about that group's efforts to bring transparency to the VPN industry: "We would like to see security audits released publicly so security researchers can review them and attest to their veracity, as well as learn from the issues being identified." The few companies we found that currently performed these types of audits had other dismissal-worthy failings, despite their valiant efforts toward transparency. And while such reports may increase your confidence when you're shopping, there's no guarantee that an audit makes a VPN service trustworthy: In other industries, conflicts of interest have led auditor and rating agencies (PDF) to miss or ignore major problems.
We didn't audit any VPN services ourselves (though IVPN, our top pick, offered to arrange such an exercise), but we did ask detailed questions about each service's operations as a way to judge whether a company was acting in good faith. Good faith is important, because there aren't many avenues to penalize a VPN company that isn't following through on its promises. In the US, companies making false claims about their products are policed by the Federal Trade Commission, and to some extent state attorneys general. Joseph Jerome at CDT told us that companies violating their own privacy policy or claims about logging would be "a textbook example of a deceptive practice under state and federal consumer protection laws," and in theory, "the FTC could seek an injunction barring the deceptive practice as well as potentially getting restitution or other monetary relief."
That said, many VPN providers are based outside the US, which complicates enforcement. Jerome continued: "Users can file complaints in a local jurisdiction, and local data protection laws may have more effective enforcement mechanisms. For example, privacy and confidentiality of communications are fundamental rights in the European Union. Data protection authorities in EU-member states are empowered to handle complaints brought by individuals and then provide users with information about the outcome of any investigation. But it is unclear how effective any of these remedies will be."
The Center for Democracy & Technology brought just such a complaint against one VPN provider last year, though no enforcement action has been announced. Many privacy sites suggest finding a VPN service outside the prying eyes of US intelligence agencies and their allies, but FTC protections could be an argument for finding one in the US so that there's a penalty if it deceives its customers.
Even if a company is at fault for deceptive marketing practices, it still has to comply with legal requests for whatever information it does have. Jerome told us, "In the U.S., however, there is a big difference between a request for data regularly stored for business purposes and a demand that a company retain information. VPN providers are not required to keep records just in case law enforcement might need them some day." That means many companies could provide a list of their customers, but if they practice what they preach when it comes to no-logging policies, innocent customers looking for privacy shouldn't get swept up in these requests.
What about creating your own VPN?
One way to resolve the issue of trust is to be your own VPN provider, but that's not a feasible option for most people, and it still requires trust in any company providing the hardware that your VPN would run on, such as Amazon's cloud services. Multiple projects can help you cheaply turn any old server into a VPN, including Algo, Streisand, and Outline. By encrypting all the traffic from your home or mobile device to a server you manage, you deprive your ISP and a potentially villainous VPN of all your juicy traffic logs. But most people lack the skills, patience, or energy—or some combination of the three—to do this. If you don't manage servers or work in IT, it may be harder to manage perfect operation and performance better than trustworthy professionals. Lastly, though you remove one threat from the equation by cutting out a VPN service provider, you also lose the extra layer of privacy that comes from your traffic mixing in with that of hundreds or thousands of other customers.
How we picked:
To narrow the hundreds of VPN providers down to a manageable list, we first looked at reviews from dedicated sites like vpnMentor and TorrentFreak](https://torrentfreak.com/), research and recommendations from noncommercial sources such as That One Privacy Site and privacytools.io, and user experiences and tips on various subreddits and technology-focused websites like Lifehacker and Ars Technica. We settled on 32 VPNs that were repeatedly recommended. From there, we dug into the details of how each one handled issues from technology to subscriptions:
Trust and transparency
The minimum: Public-facing leadership and an active role in privacy and security advocacy
The best: Published third-party audits
In conjunction with information security experts at The New York Times (parent company of Wirecutter), we reached out to our finalists with questions about their internal security practices. We asked how they handled internal security access, how they communicated securely with customers, in what ways they collected reports on security bugs, and of course whether their statements on logging policies matched their marketing and privacy policies. We also considered which companies had public-facing leadership or ownership, and which ones openly supported projects and organizations that promoted Internet security and privacy. (For a full breakdown of trust and VPNs, check out the section above.)
Posted privacy and logging policies
The minimum: No bandwidth limits, no traffic filtering, no traffic logs
The best: No connection logs stored on the company's servers
There's no point to a VPN that interferes with or logs your traffic—your ISP already does that. Free VPNs, such as Facebook's Onavo, explicitly gather traffic data to resell or use it for marketing. We looked carefully at the privacy policies and marketing claims for each company we considered. In some cases, companies we considered had sworn in court filings that requests for data were impossible to fulfill. In other cases, we asked companies about their internal security and privacy standards to gauge the trustworthiness of their statements on logging.
Server network
The minimum: Locations in the US, the UK, mainland Europe, and East Asia
The best: Locations on six continents, with multiple cities or regions in populous areas
The more locations a VPN provider houses servers, the more flexible it is when you want to choose a server in a less-congested part of the world or geoshift your location. And the more servers it has at each location, the less likely they are to be slow when lots of people are using the service at the same time. Of course, limited bandwidth in and out of an area may still cause connections to lag at peak times even on the most robust networks.
Security and technology
The minimum: OpenVPN protocol with AES encryption
The best: OpenVPN with at least AES 256-bit encryption, in-house DNS servers Trust and transparency issues are the foremost concerns in choosing a great VPN, and if a service doesn't have enough locations to be useful to you, all the security features won't make a difference. But after those concerns have been satisfied, we recommend that most people use connections based on the OpenVPN protocol, because of security flaws and disadvantages in the PPTP and L2TP/IPsec protocols. (Experienced users may consider IKEv2, but because it has its own debated pros and cons, we ruled it out.) Though AES 128-bit encryption is fine for most purposes, we prefer services that default to the more-secure 256-bit encryption and still offer good performance. DNS servers are a bit like the phone books of the Internet: You can type in "thewirecutter.com," for instance, and one of the many DNS servers behind the scenes can point you to the IP address of a server hosting the site. Most of the time, your DNS requests automatically route through your ISP, giving the ISP an easy way to monitor your traffic. Some VPN services rely on third-party DNS servers, but the best ones keep DNS servers in-house to prevent your browsing history, or your IP address, from getting out.
Kill switch
The minimum: Required; must be effective and one-click-easy to activate
The best: Customizable rules to activate kill switches on startup or certain networks
A "kill switch" goes by many names, but the term describes VPN software that shuts off all network traffic in and out of your computer if the encrypted connection fails. A hiccup in your Wi-Fi or even with your ISP can cause a VPN to disconnect, and if you then maintain an unsecure connection—especially if the VPN software doesn't alert you that it's no longer protecting your traffic—that wipes out all the benefits of your VPN. We considered kill switches to be mandatory. And although we looked for apps that made it easy to add rules about when to activate kill switches, we considered special config files or manual firewall tweaks to be too complex. (iOS doesn't support any kill-switch features; we address a few iOS-specific problems that apply to all VPN services in a separate section.)
Platforms
The minimum: Native apps for Windows, Mac, Android, and iOS
The best: Additional operating systems, plus router, set-top box, and game console support We considered native apps for Windows, Mac, and Android to be mandatory because they're easier to use than open-source or third-party VPN apps like Tunnelblick; that in turn makes it easier to stay secure. For more-advanced users, adding VPN connections to Wi-Fi routers can help secure all connections on a home network without having to manage devices individually. Though we previously recommended a complicated workaround to set up OpenVPN connections on iOS—because it was the only way at the time—that's no longer the case. A new open-source project with licensing compatible with Apple's App Store restrictions now makes it possible for any service provider to include OpenVPN protocols right in its iOS app.
Number of connections
The minimum: Three simultaneous connections
The best: Five or more simultaneous connections Most VPN providers allow you to install their software on as many devices as you'd like, but limit simultaneous connections. A three-connection limit is probably enough for most individuals, as well as some couples who each want a connection. But five connections is more flexible, especially for families or households with many devices.
Price
The minimum: Paid service If you're going to bother with a VPN, you should spend money on a good one—don't trust a free VPN. Security and privacy cost money, and if you aren't paying for them, the provider has an incentive to make money from marketers at your privacy's expense. Though price doesn't always equal quality, a few dollars a month more for a better experience is worth it for something you'll use on a regular basis.
Extra features
Some VPN services provide extra features that in our view are nice to have but not mandatory.
Multiple payment methods, including cash or cryptocurrency, are nice, but we doubt most people will take advantage of them. If you want to disconnect your VPN account from your billing information, you can pay with a prepaid debit card purchased in a local shop.
On networks that block anything that looks like VPN traffic, such as campus or corporate Wi-Fi, a stealth mode can help secure a connection without being detected.
Custom ad blockers or browser extensions from VPN providers can make managing connections easier, or can add privacy features not found in standard extensions like AdBlock Plus.
Multilayer and multihop technologies can add an extra layer of encryption by routing your traffic through multiple, separate servers. That's unnecessary for most people, though, and can reduce speeds even further than a standard VPN.
Some VPNs offer "split tunneling," which routes all traffic through your VPN except specific services or sites that you allow. For example, you might want to send your Web traffic through your VPN but stream Netflix on your fast, domestic connection. But these types of rules are complicated to implement without also leaking other important information, and we didn't assess how effective they were in practice.
Many companies proudly display "warrant canaries" on their websites. These are digitally signed notices that say something to the effect of "We have never been served a warrant for traffic logs or turned over customer information." Law enforcement can prohibit a company from discussing an investigation, but in theory, it can't compel a company to actively lie. So the theory goes that when the warrant canary dies—that is, the notice disappears from the website because it's no longer truthful—so does privacy. The EFF supports this legal position, though other highly regarded companies and organizations think warrant canaries are helpful only for informing you after the damage has been done. Such notices may provide a nice sense of security, and they are important to some people, but we didn't consider them essential.
How we tested:
Our initial research brought our list of serious contenders down to 12 VPN services. We signed up for each one and then dug deeper into their technology, performance, and policies.
Speed testing
We tested each service using both the Netflix-operated Fast.com download speed test and the more comprehensive Internet Health Test; the latter measures speeds up and down through multiple interconnection points between Internet providers. We ran each test on the macOS version of each VPN software in its default configuration, with our test computer connected over Gigabit Ethernet to a cable modem with no other traffic running through it. We recorded baseline download rates without a VPN active of nearly 300 mbps, and we checked our non-VPN speeds at random intervals to ensure that our local ISP wasn't affecting the tests.
From Southern California, we ran both VPN-enabled tests using five different locations per service:
US, West Coast
US, East Coast UK (London when available)
Central Europe (Switzerland when available)
East Asia (Tokyo when available)
East Asia (Tokyo when available) For services that offered automatic location selection—a feature designed to give you the best speed possible—we also ran the tests on whichever location the VPN software chose. We ran the full series of tests with each location during three time periods that we chose to see whether Internet rush hours
Thursday midday, between 10 a.m. and 2 p.m. Pacific
Thursday evening, between 7 p.m. and 9 p.m. Pacific
Saturday midday, between 10 a.m. and 12 p.m. Pacific
Efficacy checks
To verify that each service effectively hid our true IP address, we looked at a geolocation tool, DNS leaks, and IPv6 leaks. When connected to each service's UK servers, we noted whether we could watch videos on BBC iPlayer, and using US servers we noted whether we could stream Netflix. We also visited the sites of Target, Yelp, Cloudflare, and Akamai to check whether our VPN IP addresses prevented us from accessing common sites that sometimes blacklist suspicious IP addresses.
Tip for Chrome, Firefox, and Opera users: A feature called WebRTC can, in some Web browsers, inadvertently cause your true IP address to leak out even when you're connected via a great VPN. WebRTC assists with peer-to-peer connections, such as for video chatting, but could be exploited in some cases. You can manually disable this function in Firefox, or use an extension to block most instances of it in Chrome or Opera.
Based on our performance tests, we whittled our list of 12 contenders down to six: ExpressVPN, IPVanish, IVPN, OVPN, Private Internet Access, and TorGuard. We reached out to those finalists for more information about their operations to judge their trustworthiness and transparency, and five responded in time for publication.
Desktop and mobile apps
We also dove deeper into the desktop apps of the top-performing services. Great apps have automatic location selection, easy-to-use designs, and detailed but uncluttered settings panels. We set up each service's Android app on a Samsung Galaxy S8 running Android 7.0 Nougat. We took into account how easy each one was to set up and connect, along with what options were available in the settings pane.
We didn't test iOS apps in our original round of testing because it wasn't possible for developers to implement the OpenVPN protocol. In future testing we'll try each app that includes it. Our top pick added this functionality after publication, and it's worked well for us since then.
Customer support
We contacted each of our finalists with simple questions about its service and troubleshooting. Most VPN companies provide technical support through online ticketing systems, meaning you'll need to wait for a response. This means that self-help support sites are even more important, since waiting for a reply while your connection is down can be frustrating. Response times to our support inquiries ranged from 20 minutes to a day.
Our pick: IVPN
IVPN exceeded our requirements for being trustworthy and transparent. It also offers good performance without sacrificing security, and it's easy to set up and use on nearly any device running Windows, macOS, Android, or iOS. Other VPNs we tested had faster connections at particular server locations or lower prices, but they came up short on essential factors such as transparency about who exactly runs them. If you're ready for a VPN, we think IVPN is worth the price, even considering competitors with cheaper options. If you're not ready to commit, you can try it out with a seven-day money-back guarantee. It's easy and obvious to turn off automatic billing, too.
Trusting a VPN is a hard choice, but IVPN's transparency goes a long way toward proving that its customers' privacy is a priority. Founder and CEO Nick Pestell answered all our questions about the company's internal security, and even described the tools the company used to limit and track access to secure servers. The top VPN services gave us a variety of answers to these questions, some of which were frustratingly vague. ExpressVPN was the only other company to outline these controls and assure us that these policies were well-documented and not half-practiced.
IVPN goes further than the other leading candidates we considered by being transparent about who runs the service and is responsible for your privacy. The company lists its core team on its website, and its small team has an online presence on a variety of platforms. In contrast, only one employee at ExpressVPN has a public face: VP of marketing Harold Li gave us detailed answers to questions about policies and internal security, but couldn't tell us much about who else worked there. (We discuss ExpressVPN in more detail in the Competition section—that company was almost our top pick but for this issue.)
Like most well-known VPN companies, IVPN supports a variety of privacy groups and causes. Pestell told us he worked with the Center for Democracy & Technology to improve trust in VPNs with a handful of transparency initiatives before they were announced. Neena Kapur of The New York Times (parent company of Wirecutter) information security team noted that IVPN's leadership transparency and its relationship with CDT were significant pluses that contributed to its trustworthiness. Pestell was also the only representative we spoke with to offer to arrange for one of our experts to audit the company's server and no-logging policies. We cover trust issues with VPNs at length elsewhere in this guide, but we believe that IVPN takes an active role in protecting its customers' privacy and is not a dude wearing a dolphin onesie.
IVPN also performed well in our speed tests. Though it wasn't always the fastest in the 54 measurements we took on each service, it ranked near the top on many servers at different times of the week—especially compared with the most trustworthy services. Private Internet Access, one of the most visible, privacy-focused VPNs, had slower speeds when connecting to most servers and less reliable connections than IVPN. For US servers (which we expected to be the fastest locations since we tested from California), IVPN ranked behind only OVPN and TorGuard. We liked OVPN—especially its speed results—but we thought that company's small team and small selection of servers and locations were too limiting for some people. (Read more in the Competition section.) Though TorGuard edged out IVPN in this test, the difference wasn't big enough to affect our everyday browsing. And because we tested each application at its default settings, TorGuard's faster speeds were partially thanks to its default 128-bit encryption; IVPN offers only more secure, but often slower, 256-bit encryption.
Our results were similar in other parts of the world, with IVPN ranking near the top regardless of the test, day, or time. The exception was in Asia, where its Hong Kong servers didn't perform well. At the time of our initial tests in spring of 2018, IVPN didn't offer any other servers in Asia aside from Hong Kong. Since then, the company has added locations in Singapore and Tokyo, but we haven't run a new series of standardized tests with either location.
When we tested other aspects of IVPN's performance, it also satisfied our requirements. On the default settings, our real IP address didn't leak out via DNS requests or IPv6 routing, let alone a standard IP address checker. The DNS-requests check indicated that the app was using the company's internal DNS servers and that they were correctly configured. None of the 12 services we tested disclosed our true IP address (though some showed mismatched IPs). Every VPN we considered had to operate its own DNS servers in-house and not rely on ISP servers or public options like Google's, which give third parties a chance to log or analyze the sites you visit. IVPN currently disables all IPv6 connectivity, though the company is looking at solutions to securely support it soon. Most companies we considered do the same; OVPN was the only company to support IPv6 addresses at the time of our testing.
As we previously noted, we don't recommend relying on our picks to get around geographic restrictions on copyrighted content. The practice is likely illegal, and it violates the terms of service of your ISP, VPN, and content provider. On top of that, it often doesn't work—we couldn't access Netflix over any of the services we tried, and of the four streams we loaded on BBC iPlayer, only two worked a few days later.
The IVPN app's default settings are great for most people, who should be happy just smashing the Connect button and not fiddling with settings. The desktop app defaults to a secure OpenVPN connection with AES 256-bit encryption (what we consider the standard at this point), and the mobile app can (and should) be toggled to OpenVPN as well. Our budget pick, TorGuard, defaults to the weaker (but also acceptable) AES 128-bit encryption unless you manually change it, and hasn't added OpenVPN support on its iOS app.
We also like how easy it is to connect, and how clear and accessible the settings are, on all platforms when using the IVPN app. (ChromeOS has an option to use a less-secure VPN protocol with most providers, including IVPN. But TorGuard, our budget pick, supports the more secure OpenVPN on Chromebooks and tablets. If you do want to tweak some settings, IVPN has easy-to-understand checkboxes for most options. For example, the kill switch (labeled "firewall") has an easy on/off toggle. Anytime it's on and the app is open, all traffic in and out of your computer will cut off if you forget to connect to the service or the secure connection drops for some reason.
Inside the Preferences pane, you can also tick boxes to automatically launch or connect the app when you boot your device. Anyone using the Windows or macOS app should tick the box to autoconnect "when joining insecure WiFi networks." You can also tag individual Wi-Fi networks as trusted or untrusted, to make sure you're always protected even if you forget to connect the app manually. These network rules—not offered on most apps, including IVPN's mobile apps or any of TorGuard's apps—will make sure you don't forget your VPN when you need it the most.
Due to licensing restrictions, iOS developers previously couldn't implement OpenVPN connections directly inside their applications. Since that changed in mid-2018, a few providers, including IVPN and PrivateInternetAccess, have added native OpenVPN support to their apps. This makes a secure connection on any Apple device much easier than the old method that required a clunky third-party application and complicated connection profiles. Though we haven't done performance tests on any updated iOS apps yet, our limited use of the updated IVPN app worked without any problems. Going forward, we wouldn't consider a VPN provider that doesn't include native OpenVPN support on iOS.
Since we first recommended IVPN in the spring of 2018, the company has added automatic server selection to its desktop applications, bringing it in line with other top-performing VPN apps. Alternatively, when you click on the location at the bottom of the app, you'll see a list of all of the global IVPN server locations, color coded by speed. At the top of the list is an option to connect to the fastest one, and once selected, the app remembers your preference through future disconnects and reboots. You can also use IVPN's multihop servers to route your traffic through two VPN servers—a feature unique to IVPN among the services we tested—though we don't think this step is necessary for most people, given the slower speeds you'll likely experience.
Every service we tested accepts payment via credit card, PayPal, and Bitcoin. That's plenty of options for most people, and you can always use a prepaid debit card if you don't want your billing information tied to your VPN account. IVPN and OVPN are the only ones to accept cash payment through the mail, if you really don't want to make a payment online. Private Internet Access and TorGuard accept gift cards from other companies—IVPN doesn't, but that option isn't worth the additional hassle for many people when other secure, private methods are available.
If you're on a heavily managed Internet connection, be it government censored or just college Wi-Fi, standard VPN connections may be blocked or throttled due to deep packet inspection, a way for providers to analyze what type of traffic is passing over a network even when they can't see the actual contents. IVPN's desktop apps include a checkbox for Obfsproxy, which disguises your traffic as more ho-hum data to get it past those types of blocks—like kids stacked in a trenchcoat to pass as an adult, but more convincing. Our budget pick, TorGuard, and competitor ExpressVPN use different methods to disguise traffic, but we couldn't find documentation on equivalent features from our other top performers.
Because few VPN companies offer live support, we appreciate when they at least provide easy-to-follow resources on their websites. Detailed setup guides with step-by-step instructions are available for every platform IVPN supports, and it breaks down troubleshooting advice into language that's easy to understand. ExpressVPN also has clear, helpful support articles, but other services aren't as straightforward. It's harder to find the right information on TorGuard's support site, and its articles aren't as novice-friendly. If you need to submit a ticket for a specific problem, you can expect a quick response from all the companies we tested—IVPN and TorGuard both responded to us in minutes, and PIA took the longest at one day. ExpressVPN was the only one of our finalists that offered tech support over live chat. (Other companies provide live chat only for sales and signup support.)
Flaws but not dealbreakers
Given the aggressive pricing and marketing of other services that don't measure up to our picks, IVPN's most obvious downside may look like its price: At the time of this writing, the regular price for an annual IVPN subscription is $100 (about $8 per month). Promotions regularly bringing that down to $70 to $80 per year, but some services have regular pricing of half that. But you shouldn't pay for a VPN you can't trust, or one so slow or confusing that you avoid using it at all. We think IVPN's combination of trust, security, and performance is worth the price. But if it's too expensive for your needs, consider our budget pick instead.
IVPN doesn't have as many server locations as larger services like ExpressVPN do. When we initially recommended the service, IVPN was limited to 13 countries, compared with ExpressVPN's 94. But in the months since, IVPN has doubled that to 26, including two additional locations in Asia (Tokyo and Singapore). We've yet to test the new servers though, and in the past, IVPN's single location in Asia—Hong Kong—was slower than competitors.
If you're seriously concerned about government surveillance—we explain above why that should be most people's last consideration when choosing a VPN—some expert sites like privacytools.io recommend avoiding services with a corporate presence in the US or UK. Such experts warn about the "14 eyes," a creepy name for a group of countries that share intelligence info, particularly with the US. IVPN is based in Gibraltar, a British Overseas Territory. We don't think that makes you any worse off than a company based in Switzerland, Sweden, or anywhere else—government surveillance efforts around the world are so complicated and clandestine that few people have the commitment, skills, or technology to avoid it completely. But because Gibraltar's status has been a topic of debate in other deep dives on VPNs, we'd be remiss if we didn't mention it.
Budget pick: TorGuard
If you don't mind doing a little extra tinkering in a more complicated app to save some money, we recommend TorGuard because it's trustworthy, secure, and fast. TorGuard is well-regarded in trust and transparency; it was also the fastest service we tried despite being less expensive than much of the competition, and its server network spans more than 50 locations, more than twice as many as our top pick. But TorGuard's apps aren't as easy to use as IVPN's: TorGuard includes settings and labels that allow extra flexibility but clutter the experience for anyone new to VPNs. And unlike IVPN, TorGuard doesn't natively support OpenVPN connections on iOS, making it a significantly worse choice on Apple devices than it is if you use Windows, ChromeOS, or Android.
We asked TorGuard detailed questions about the company's internal policies and standards, just as we did with five other top-performing services. TorGuard CEO Benjamin Van Pelt answered all our questions, as he has done for other outlets multiple times since the company launched in 2012. Though TorGuard's answers weren't as in-depth as some other companies' responses, Van Pelt is a public figure who has been willing to talk about TorGuard's operations at length. In 2013, ArsTechnica got a close look at TorGuard's engineering and network management skills as the company rebuffed repeated attacks on its servers. Even though the company's marketing is wrought with overreaching claims about being "anonymous"—an inaccurate boast that makes some experts cringe—the technical and operational standards of the company are focused on protecting customer privacy. In one interview with Freedom Hacker, Van Pelt notes that if there were problems on a server, such as someone using it for spamming, the company couldn't restrict a single user. "Rules would be implemented in that specific server which would limit actions for everyone connected, not just one user. Since we have an obligation to provide fast, abuse free services, our team handles abuse reports per server – not per single user."
How TorGuard tested around the world
TorGuard was consistently one of the fastest services we tested. When we averaged three tests performed at different times of the week with Internet Health Test, TorGuard was the fastest service when connecting in the UK and Asia, the second fastest in the US, and the third fastest in Central Europe. OVPN was the next most consistent, but that company's small network doesn't have any servers in Asia, and it ranked fifth in the UK. Our top pick, IVPN, was the third most consistently fast after TorGuard and OVPN. However, we tested with each app's default settings—since we expect most people won't change them—and TorGuard's default 128-bit encryption gives it an advantage in speed tests over VPNs that default to 256-bit encryption, as most services do. Still, we think 128-bit encryption is fine for most people who prioritize speed, and TorGuard's consistency makes it a good value as our budget pick.
We didn't find any problems when we tested other aspects of TorGuard's performance. Each time we checked our location via IP address, it accurately resolved to the location of a TorGuard server. Neither our true IP address nor our location was exposed when we tested for DNS leaks and IPv6 leaks. TorGuard runs its own DNS servers—a requirement for all the VPNs we tested—so the routing that happens when you go to a website isn't released to your ISP, Google, or anyone else. And since TorGuard doesn't support IPv6, the app disables it completely, just like IVPN.
Our VPN-issued IP address was never blacklisted by websites like those of Yelp and Target, but we were unable to access Netflix and BBC iPlayer while connected to TorGuard. No VPN offers a reliable way to access these streaming services, though: All of the VPNs we tried were blocked by Netflix, and of the four that could access BBC content on the first day, two were blocked the next.
TorGuard offers applications for every major platform, including Windows, macOS, and Android. And unlike our top pick, it also supports OpenVPN on ChromeOS. (Though TorGuard does offer an iOS app, it doesn't natively support the OpenVPN protocol that allows for the easiest and most reliable secure connections.) Using these apps, you can manually select a server, click Connect, and not worry about the rest. But otherwise, the applications aren't as refined or easy to use as IVPN's. New users are likely to find themselves out of their depth when modifying anything but the most basic functions, such as auto-connecting at launch or minimizing the app.
TorGuard also lacks extra features that are nice to have, like automatically connecting to the VPN when you're on an unknown Wi-Fi network (which IVPN offers) or split-tunneling to choose which apps do and don't route through the VPN (which ExpressVPN supports). And it offers no option to automatically connect to the fastest server, a feature our top pick lacks as well. But if you have above-average knowledge of networking, you'll appreciate TorGuard's more in-depth settings pane, which allows you to add scripts or kill specific processes when the VPN disconnects—neither our top pick nor popular services like Private Internet Access allow that kind of control.
TorGuard's signup and payment process is also fine but not stellar. Compared with that of IVPN, the checkout process is clunky, and using a credit or debit card requires entering more personal information than with our top pick. The easiest option for anonymous payments is a prepaid debit card bought locally. Otherwise, like most providers, TorGuard accepts a variety of cryptocurrencies, PayPal, and foreign payments through Paymentwall. That last service also allows you to submit payment through gift cards from other major retailers. We don't think this method is worth the hassle for most people, but if you have some money on a fast-food gift card you don't want, turning it into a VPN service is a nice option.
If VPN connections get blocked by your network because of strict network management or government censorship, TorGuard offers a "stealth" connection to avoid deep packet inspection. Specifically, TorGuard uses Stunnel (a clever portmanteau of SSL and tunnel) to add an extra layer of encryption and make your traffic look like normal, secure Web traffic. If you're having connection issues, you can enable Stunnel with a checkbox on the main application window, but only if you select TCP from the protocol list. (Otherwise, the box is unclickable, with no explanation as to why.)
Though TorGuard's support site offers in-depth information, finding specific info is harder, and the site is not as easy to follow as those for our top pick or ExpressVPN. TorGuard provides helpful video tutorials, but they're two years old now and don't show the latest versions of the company's apps. As with most of the VPNs we contacted, TorGuard support staff responded to our help ticket quickly—the response to our query came less than half an hour after we submitted it on a weekday afternoon. Still, if you're worried about getting lost in VPN settings or don't like hunting for your own answers, IVPN is a better fit.
TorGuard is incorporated in St. Kitts and Nevis, and operates out of offices mostly in the US. But most people shouldn't be worried about the legal jurisdiction of their VPN's offices—we detail the reach of government surveillance above. In short, we think a privacy-focused VPN with public leadership that can be trusted not to collect information about their customers is a better choice in any country, rather than an opaque company run from the most liberty-ensuring country on the planet.
Changes to VPNs on iOS:
When we initially researched and tested VPNs for this guide in early 2018, technical and legal reasons prevented app developers from using the OpenVPN protocol in apps released through Apple's iOS app store. During 2018, both the technical and licensing hurdles were removed, and VPN providers started adding OpenVPN connections to their iOS apps. We've already noted that our top pick, IVPN, has added it, as have ExpressVPN and PIA. In a future update, we'll specifically test these upgraded iOS apps, but in the meantime the updated IVPN app has worked as promised for several Wirecutter staffers who use it regularly. Because this OpenVPN support makes it much easier for anyone with Apple devices to create a reliably secure VPN connection, we wouldn't recommend a service without it to anyone with an iPhone or iPad.
What about HTTPS?
If HTTP browsing is a postcard that anyone can read as it travels along, HTTPS (HTTP Secure) is a sealed letter that gives up only where it's going. For example, before Wirecutter implemented HTTPS, your traffic could reveal the exact page you visited (such as https://thewirecutter.com/reviews/best-portable-vaporizer/) and its content to the owner of the Wi-Fi network, your network administrator, or your ISP. But if you visit that same page today—our website now uses HTTPS—those parties would see only the domain (https://thewirecutter.com). The downside is that HTTPS has to be implemented by the website operator. Sites that deal with banking or shopping have been using these types of secure connections for a long time to protect financial data, and in the past few years, many major news and information sites, including Wirecutter and the site of our parent company, The New York Times, have implemented it as well.
Browsers have increasingly long lists of privacy features baked right into their standard setups, but the HTTPS Everywhere extension can help make sure you browse websites over a secure connection whenever possible. Though mobile apps have started to move toward using secure connections as well, most aren't required to make the switch yet.
What a snooper sees when you're browsing…
HTTPS is a powerful tool that everyone should use because it helps keep sensitive browsing private at no extra cost to the people using it. But like most security standards, it has its own problems too. That little lock icon in your browser bar, which indicates the HTTPS connection, relies on a certificate "signed" by a recognized authority. But there are hundreds of such authorities, and as the EFF says, "the security of HTTPS is only as strong as the practices of the least trustworthy/competent CA [certificate authorities]." Plus, there have been plenty of news stories covering minor and even major vulnerabilities in the system. Some security professionals have worried about those least-competent authorities, spurring groups to improve on the certificate standards and prompting browsers to add warnings when you come across certificates and sites that don't withstand scrutiny. So HTTPS is good—but like anything, it isn't perfect.
What about Tor?
Even though Tor is free, we don't think it's the best option for most people. If you aren't familiar with Tor, this handy interactive graphic shows how it protects an Internet connection, and this series goes into more detail about how Tor works. Runa Sandvik, a former researcher with The Tor Project who is now part of the information security team at The New York Times (parent company of Wirecutter), described it as "a tool that allows users to remain anonymous and uncensored." When we asked expert Alec Muffett about whether he personally used a VPN, he told us he actually spent most of his work time using Tor. But Tor has a reputation for slow connections, can be blocked by some websites, and isn't suitable for some peer-to-peer applications like BitTorrent.
What to look forward to:
Despite Proton's strong reputation for privacy with both its VPN and Mail services, we previously dismissed ProtonVPN without testing because it didn't offer native applications for major operating systems. Instead, the service relied on third-party applications that could be clumsy to set up and lacked important features. Now that ProtonVPN apps are fully supported on Windows, Mac, and Android, we're looking forward to testing the service for the next update.
The competition:
In addition to our two top picks, we signed up for and tested 10 other services.
No company came closer to being a pick than ExpressVPN. It has a huge server network that performed well in our tests, plus easy-to-use applications on tons of platforms, and strong security technologies in place. A representative answered all our questions about company operations at length—except one. As noted in a PCWorld review of the service, ExpressVPN chooses not to disclose the company's leadership or ownership. The company representative told us that this policy enabled ExpressVPN to build a private and secure product without compromise. "We think that this approach has been effective until now and that coupled with a stellar VPN product, we have succeeded in gaining a solid reputation in our industry. We are fortunate to be trusted by the many users worldwide who choose ExpressVPN."
ExpressVPN attempts to build trust in other ways, even without a public face. Court records from 2017 demonstrate that when Turkish authorities seized ExpressVPN servers in the country looking for information, they found nothing of value, as promised by ExpressVPN's no-logging policy. ExpressVPN also highlights initiatives such as open-source leak-testing tools, developer content about how the company implements different technologies, and support for the efforts of OpenMedia and the EFF. The ExpressVPN representative even offered to arrange a confidential call between our writer and the owners of the company. However, without being able to discuss their identities or learn about other senior leadership, we believed that wouldn't have been enough to change our recommendation, so we declined. In the end, trust is such a crucial part of deciding which VPN to use that we had to pass on ExpressVPN.
OVPN was regularly the fastest VPN in our tests regardless of the time of week or location. We also liked the app's clean design and its simple and well-labeled settings pane. But OVPN is a small startup with a limited server network: At this writing, the company has servers in just seven countries, none in Asia. That makes it less versatile for finding less congested routes or geoshifting. OVPN also hasn't released an Android app yet, so even non-iOS device owners will have to resort to the clunky, third-party OpenVPN Connect app on their phones. When we reached out for details about the company's operational security, founder and CEO David Wibergh was open to questions and gave us answers that led us to believe that the company acted in the best interest of its customers' privacy and security. He noted that after an uptick in data requests from local authorities in Sweden—all of which OVPN responded to by explaining that it lacked any pertinent data—the company published a blog post to detail just how little information it keeps.
Private Internet Access, or PIA, is one of the most visible, privacy-focused VPNs available. Because of its reputation and advocacy concerning online privacy and security, it has also been a Wirecutter staff pick. But whether you prioritize speed and performance or trust and transparency, our top pick is a better bet. If you find PIA attractive because of its low price, note that spending just a little more on TorGuard will buy you much better performance.
Though PIA doesn't list its leadership on its website, that information isn't hard to find. The founder, Andrew Lee, has been interviewed by Ars Technica; the CEO, Ted Kim, is also on the record; and privacy activist and Pirate Party founder Rick Falkvinge is listed as Head of Privacy on the company's blog. PIA can also point to court records showing that when approached by law enforcement for detailed records, the company had nothing to provide. PIA boasts a huge network of servers and locations around the world, and though the PIA app isn't as polished as those of some competitors, it is easy to use. Like our top pick, IVPN, its iOS app also added OpenVPN support in mid-2018. But in our speed tests, PIA was just okay, not great. When we averaged and ranked all of our speed tests, PIA came in fifth, behind our top picks as well as OVPN and ExpressVPN.
IPVanish stood out in our research for its large server network (over 900), its support for an impressive number of platforms, and its compelling security and technical features. But its speeds regularly landed in the bottom half of the services we tested, and we didn't find any trust or transparency benefits that made it worth the compromise.
NordVPN has a polished and easy-to-use app with support on most platforms, a good selection of advanced options like stealth mode and multihop, and a reasonable price. But its speeds regularly wound up in the bottom half of the services we tested, and in everyday use we found that our connections frequently stalled and had to be toggled to work.
AirVPN has all of our required technical features, but after our weekday speed tests, AirVPN's macOS client (affectionately known as Eddie) became unable to connect. It was the only app to require administrator privileges every time it launched, and it has a clumsy design.
Despite having one of the most polished apps we tried, CyberGhost ranked among the slowest services in our speed tests. Multiple servers stalled completely, and the ones that did connect were slower than the rest.
VPN.AC suffered from painfully slow connections, with multiple tests stalling out completely. Despite other admirable features, that was enough for us to dismiss it.
Though Proxy.sh meets many of our basic requirements, in our tests the company's Safejumper application had constant errors when trying to connect. Given that we were looking for a simple, reliable VPN, this was a dealbreaker. We also found a story from 2013 with bizarre statements from the company about monitoring traffic on a specific server due to concerns about unlawful behavior of a user on the network. Though the transparency is impressive, the decision to actively monitor traffic is disconcerting. In a response given to TorrentFreak at the time, the company stated, "The situation also shows that the only solution we have to help law enforcement agencies find problematic use across our network, is to clearly install a logging capacity on it. As a result, we are able to either comply or shut down the servers we have in a particular location (it happened to us in Czech Republic few months ago)."
TunnelBear has some strong supporters among Wirecutter's staff. The company has a public history of transparency, staff listings, and the clearest privacy policy of any VPN service we've found, plus TunnelBear is one of the only VPNs to release a public audit of its system. But the service was one of the least reliable we tried. In four of our 18 connection tests, we managed broadband speeds; in a handful of others TunnelBear was well below the average, and in even more it failed to provide a usable connection at all. As we were writing this guide, security giant McAfee announced that it had acquired TunnelBear. Fans of the service should keep an eye out for changes to its privacy stance and transparency as the US-based firm takes over.
We dismissed another 20 services before performance testing, for a variety of reasons. Many of them may be well-suited to advanced users or anyone with complicated threat models, but they didn't fit some of our main criteria. We've listed the main reasons for dismissal here: