This Is the Candle You Need to Last You All Winter
Everything the brand makes is extremely giftable.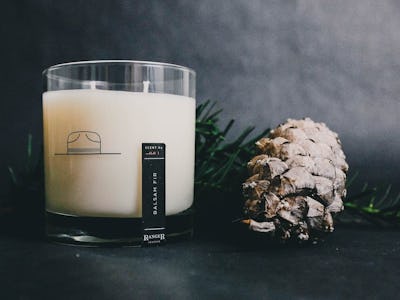 Ranger Station
Ranger Station makes some of the most incredible, fragrant, woods-inspired candles and perfumes you'll ever smell, and you can take advantage of the best discount they've ever offered today to stock up. [Use promo code SKIMRANGER to save 25% site wide.]https://go.redirectingat.com/?id=114004x1587090&xs=13&url=https%3A%2F%2FRangerstation.co%2Fcollections%2FSkimlinks&sref=editorialdod)
Ranger Station instantly became my favorite candlemaker the moment I got a whiff. Their natural soy double wick candles are so fragrant you don't even need to light them to change the smell of a room, and when you finally get through their 40+ hour burn time, the jar is actually a very nice tumbler.
More recently, Ranger Station brought their olfactory expertise to perfume with the same amazing results. Their Oak Moss, available as both a candle and a cologne, is my favorite scent, ever.
Everything Ranger Station makes is extremely giftable, especially when paired with their lighters and awesome but totally unnecessary wick trimmers.