The One Backpack You Need for 2019
Ditch the backpack you've been carrying since college.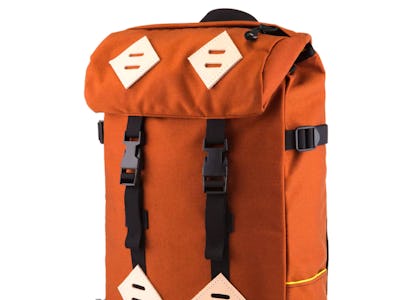 A good backpack is just one of those things everyone needs, like a savings account or renter's insurance or a really nice pair of shoes for fancy occasions (OK fine I have none of these things). I do want this really cool backpack though and it's currently on sale.
Made in Colorado, the Klettersack is designed for everyday commutes, as welll as rugged outdoor adventuring. It functions just as well in the city as it does the wilderness. Its heavy duty straps are enforced with "seatbelt webbing," meaning you'll have a tough time ever breaking them, and a laptop sleeve and dedicated side pockets mean you'll have a place to put all your things, no matter what.
I love this exclusive "Clay" colorway, too, which is only available on Huckberry, and only for a limited time. As they say on the website, "it won't be produced again — grab one while they last, 'cause this is it."
Normally $169.99, the Klettersack is available at a serious discount right now at just $127.98.