Deck Your Halls or Theirs in Discounted Infographics From Pop Chart Lab
They make excellent gifts.
by Shane Roberts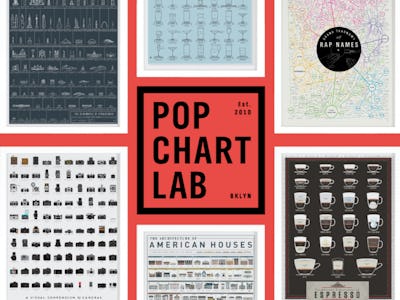 Pop Chart Lab
Pop Chart Lab has spent years amassing an archive of awesome infographics to decorate our spaces with, and today you can stock up on your favorites for 30% off, the best discount they've offered, using promo code SKIMPOP.
Pop Chart Lab goes far beyond fodder for dorm rooms or coffee shops, with everything from scratch-off checklists of films and graphic novels, to hip hop vocabulary rankings, to everything you could possibly want to know about the birds of North America.
My personal favorites, which are currently hanging in my place, include their chart diagramming the opening lines of seminal novels, and their collected illustrations of New York City's water towers.
Pop Chart Lab's prints start around $29 before this exclusive discount, though you can add framing for more. They make excellent gifts as well, so get your holiday shopping in now.