This Notebook Way Better Than Your Notebook
Upgrade whatever you're currently doodling in.
by Shane Roberts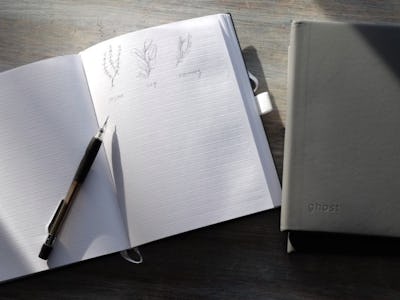 Ghost Paper
If you're still dedicated to paper notebooks, you should really treat yourself to one you'll love. Ghost Paper notebooks are more beautiful and more functional than whatever you're currently doodling in, and you save $5 per notebook today with promo code SKIMGHOST.
Under their supple matte gray covers, Ghost Paper's alternating embossed and debossed lined pages provide tactile guidance without the visual clutter and imposed stencil of notebooks with printed lines. Like the actuation point of a mechanical keyboard key, Ghost Paper's lines will inform your pen and pencil strokes without interrupting them.