Get or Gift a Custom Suit for Under $300 From Indochino
It's by far the best bang for your buck.
by Shane Roberts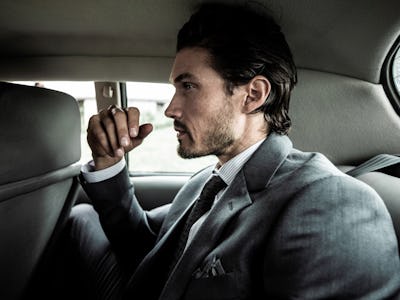 Indochino
Since first suiting up in 2007, Indochino has been the leader in direct to consumer online custom suiting. Today you can grab yourself a custom suit for under $300, which is cheaper than most suits that aren't custom, and the best price they've offered, using promo code SKIMCHINO.
If you live near an Indochino showroom, you can simply place your order online using this exclusive discount. After that you'll head to your nearest showroom for initial measurements; Indochino will ship your suit to that showroom, and you'll return when it arrives for final alterations.
If there's no convenient showroom relative to your location, you can submit your own measurements, following Indochino's instructions. If there's a problem once your suit arrives, Indochino will provide your local tailor directions and a credit to cover their work, up to $70. If that process fails for some reason, they'll remake your suit.
Shipping throughout all parts of the process is free, and you don't need to submit measurements to lock in this discount. You can complete your order now and submit measurements at your leisure, or get some of your holiday shopping done early and gift someone a suit.
I've tested numerous online suiting and shirting companies over the last several years, and Indochino is the one I keep coming back to, and by far the best bang for your buck.
While you're there, Indochino has recently launched casual pants called… wait for it… INDOChinos. They aren't part of this deal, but they are being offered at an introductory price of $79.