This Machine Makes Fried Food Healthier Than Ever Before
The Kalorik Air Fryer is 40 percent off.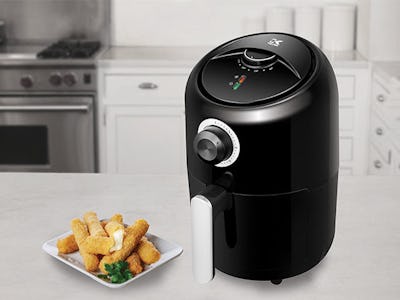 There's a reason we want science to come to our rescue and make fried foods healthier: Fried food absolutely rules, but boy is it bad for you. I need some way to offset my love of fried foods with a way to make me live longer so that I can eat more fried food, and the Kalorik Personal Air Fryer is just the thing I need.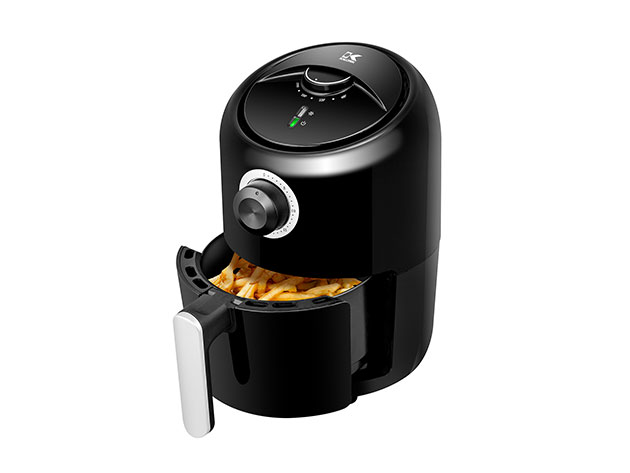 Fried food isn't necessarily the icon of clean eating, but this personal air fryer is taking the guilt out of some of life's most indulgent treats. Using its rapid hot air circulation technology, you can prepare your favorite fried food with none of the mess and little to no oil needed, making for smart cooking that's easy on your health—and the dishwasher. Just load the goods, fire up the fryer, and dish up some delicious, golden crispy goodness.
With the Kalorik Personal Air Fryer you can fry, bake, grill, and even roast food with much less oil than a conventional deep fryer, or even using a pan. You can cook fries, steak & more without the oily smell, splatter, or mess, and the fryer's size will let you easily serve two people at a time, but still with a compact design.
Normally $99.99, the Kalorik Personal Air Fryer is currently 40 percent off, and will run you just $59.99.