NFL Week 7 Predictions: Preview and Winner for Vikings vs. Jets
The Jets have regained altitude.
by T.E. Andrews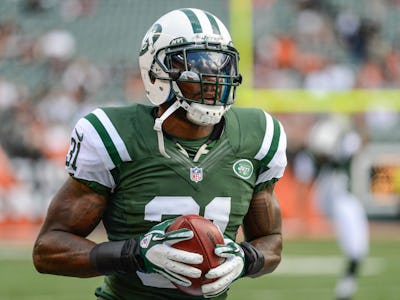 MSA/Icon Sportswire
Ah, what could have been. The Vikings quarterback turned down a guaranteed $90 million from New York in the offseason to sign with Minnesota, turning the Jets green with envy and forcing them to turn to Plan B. Gang Green swapped a boatload of picks with the Colts for the third pick in the draft and the right to select Fulton Reed from The Mighty Ducks Sam Darnold. Thus far, Darnold has shown both promise and inexperience in an uneven run as the Jets' latest savior.
Don't look now, but the Jets have regained altitude, climbing back even to .500 after picking up a pair of wins over the Broncos and Colts after dropping three in a row. The Emerald Empire continues to go through ups and downs, although turbulence should be expected for a rebuilding team starting a rookie quarterback under center. This week, Mr. Cousins returns to New York New Jersey after jilting the Jets at the altar in the offseason. Let's hope karma holds a grudge as long as we do. Jets 27, Vikings 23 is my prediction, but how did a swarm of NFL experts predict this one?
To predict the result of this Week 7 match-up, Unanimous A.I. used what's known as swarm intelligence to forecast the week's slate. Some 31 NFL enthusiasts worked together as a hive mind to make picks. As you can see in the animation below, each participant controlled a little golden magnet and used it to drag the puck toward the answer they thought was the most likely outcome. As the users saw the puck move toward a particular decision, it triggered a psychological response. They readjusted their decision-making, building toward the consensus you see below. It's an artificial intelligence produced by human brains working together as a swarm.
The swarm has high confidence that the visiting Minnesota Vikings will defeat the Jets Sunday.
The Vikings play at the Jets at 1 p.m. Eastern Sunday on Fox.
Unanimous A.I. has made some scarily accurate predictions in the past using swarm intelligence, as our this article explains. For instance, the swarm picked this year's Oscar winners with 94 percent accuracy. Here's Unanimous A.I. founder Louis Rosenberg explaining swarm intelligence at a recent TEDx Talk: