Under New Oregon Law, You Have to Register Not to Vote
Defaulting to the more the merrier.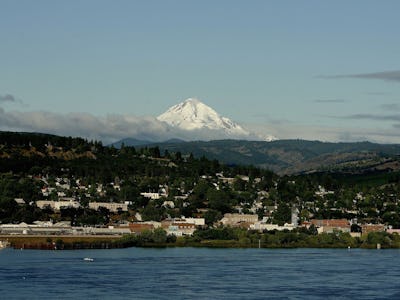 Getty
Is it possible for states to throw shade? Because if so, Oregon's amazing new voting law just blocked out the sun in North Carolina.
In a big ol' high-five to Lady Liberty, Oregon Gov. Kate Brown has signed a first-of-its-kind bill that will automatically register eligible residents the moment they get a driver's license or state ID card. If you don't want to vote, for some reason, you'll have three weeks to opt out of the rolls. Otherwise, you'll always know when an election is coming up because you'll get a ballot in the mail 20 days away. This all looks so thoroughly, blissfully simple, voters might actually, uh, vote. The state expects to add something like 400,000 voters to the rolls through this One Simple Trick.
Can every state please stop asking its people if they really want to vote and start asking them why they wouldn't want to vote? North Carolina, again, looking in your direction.