Protect Your Privacy and Make Money With This Hacking Certification Now 96% Off
You'll get to be a hacking hero for the good guys.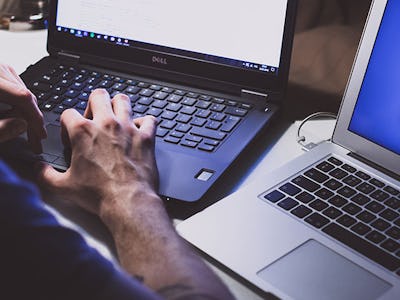 StackCommerce
The Details:
Take a wide-angle view with the complete ethical hacking course and practice a suite of white hat skills in one place.
Familiarize yourself with the latest pen testing & digital forensics frameworks, such as Metasploit and Kali Linux.
Learn white hat for websites and networks, as well as digital forensics techniques and IT surveillance.
Get stealthy and gain undetected access to other systems—beat the rootkit bad guys.
Why You Want It: Ethical hacking is like going behind enemy lines to retrieve their secret plans, before bringing them back to home base and implementing preventative action for your team's protection. You essentially get to be a hacking hero for the good guys, and these gigs pay pretty well too. If you think you've got what it takes but you need a little nudge, this certification bundle will point you in the right direction.
The Deal: Currently 96% off, you can snag this bundle for only $29 and immediately begin your journey to ethical hacking greatness.