This Is the Best Backpack for the Modern Adult
The Shift is the ultimate luggage upgrade.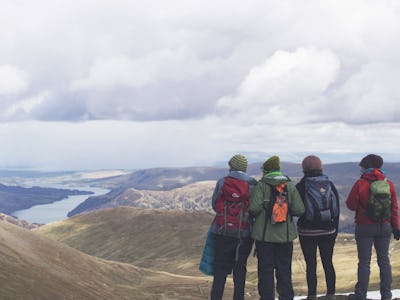 Unsplash / Matt Heaton
A good backpack is just one of those things everyone needs, like a savings account or renter's insurance or a really nice pair of shoes for fancy occasions (OK fine I have none of these things). I do want this really cool backpack though, which is currently on sale at Huckberry.
The Bellroy Shift Backpack in Black is exactly how a backpack should look: minimalist, sleek, and most importantly, sturdy enough to hold a whole lot of sh*t. Just look at all the stuff you can cram in here. I love the dedicated water bottle pocket.
In addition to being good as hell (my opinion) the Shift backpack is also water resistant (a fact) with a super-secure locking system and YKK zippers made from "durable metal hardware." This is less a mere backpack that you are looking upon than a near-indestructible vessel for your most prized possessions, and it will last you a lifetime. Throw away that ratty old Jansport you've been carrying around since 2011 and give yourself the ultimate upgrade.