Learn to Code From Scratch With 97 Percent Off This Amazing Bundle
The Complete Learn to Code Masterclass Bundle has never been cheaper.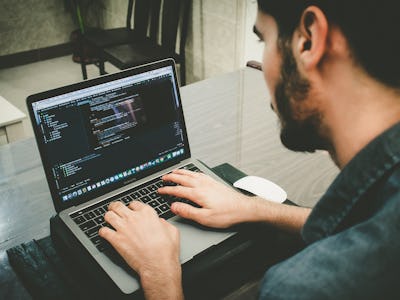 Unsplash / Danial RiCaRoS
Coding can feel like a desperately intimidating line of work, but it's not all The Social Network-style drinking games and 11-hour workdays. If anything, it's becoming less of a niche area of extreme expertise, and more increasingly a marketable core skill. Whether you're extremely online™ or just checking your email twice a day, a basic handle on coding can make all the difference in how you understand – and interact with – your technology.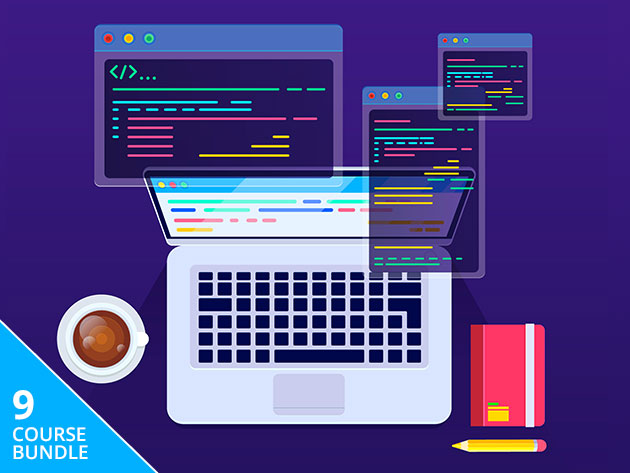 But how to even get started? Well, for one: Ditch the four-year universities and pricey bootcamps. Instead, meet The Complete Learn to Code Masterclass Bundle, which is currently 97 percent, yes you read that right, ninety-seven percent off. Here are the 9 courses you get for just $39:
Basic Introduction To C++ For Beginners ($199.99 Value)
Become A Full Stack Web Developer: Beginner To Advanced ($199.99 Value)
Build Responsive Real World Websites with HTML5 and CSS3 ($199.99 Value)
JavaScript Essentials: Get Started With Web Coding ($199.99 Value)
C# 7 & .NET Core 2.0 Recipes ($124 Value)
The Complete Google Go Programming Course For Beginners ($199.99 Value)
From 0 to 1: Learn Python Programming Easy as Pie ($49 Value)
Java Programming for Beginners ($99 Value)
Git Complete: The Definitive, Step-By-Step Guide ($99 Value)
Sound too good to be true? You're wrong. More than 200 people have already enrolled, and you can be one of them before this amazing deal expires. They really have has reprogrammed the learning process and built an intuitive platform for you to get savvy with today's essential coding languages. Whether you're looking to build responsive websites or groundbreaking apps and games, this collection of courses will smooth out the learning curve and get you building your own projects with guided, hands-on training.
Normally $1,370.95, The Complete Learn to Code Masterclass Bundle is currently97 percent off at just $39.