Get Incredible Bluetooth Gaming Headphones 50% Off
Features 16 hour charge and multiple device pairings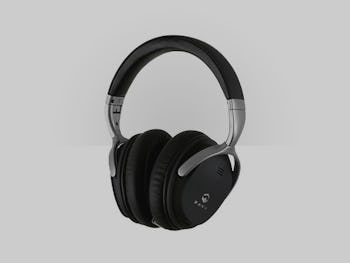 Stackcommerce
The Details:
The Paww headphones' super low 32ms latency and Hi-Fi sound are ideal for games and movies.
Pair them with two devices at once, so you don't have to switch all the time.
Enjoy a 16-hour charge, and take them on trips worry-free thanks to their durable design.
Why You Want It: Bluetooth headphones let you key into favorite media without the hassle of a tether. But what should be a seamless, impressive experience is often ruined by lesser sound quality, connection hiccups, and high latency. Where the competition is less than perfect, these WaveSounds deliver.
https://www.youtube.com/embed/xGXFF_-unmU
The Deal: The Paww WaveSound 2.1 headphones utilize Bluetooth 4.2 and aptX technology to deliver extremely low latency and crystal sound. They're also currently half-off at just $64.99.
Paww WaveSound 2.1 Low Latency Bluetooth 4.2 Over Ear Headphones - $64.99 See Deal